Another Post-It Show!
December 1st, 2012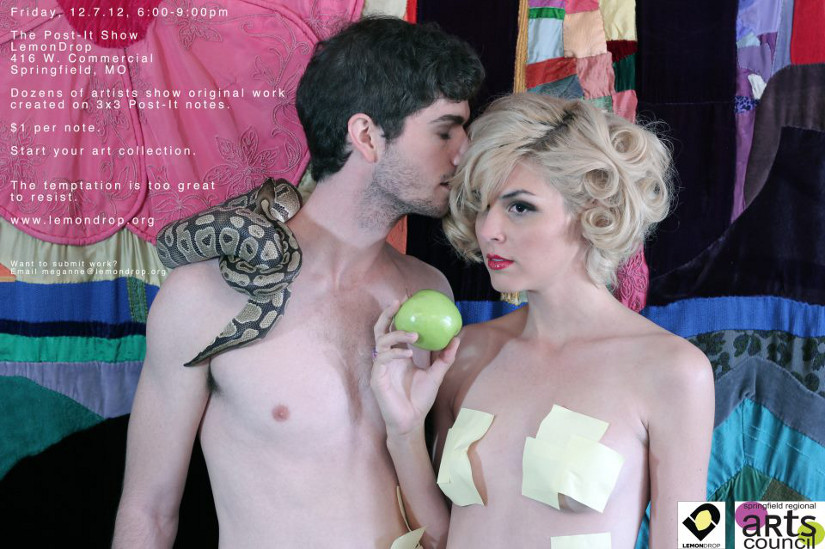 LemonDrop is having another Post-It Show for December's First Friday, December 7th. It starts at 6 and continues until 9, but be there early if you want to see all the post-its before the purchasing begins at 7:30. Post-It artworks by a variety of local and formerly-local artists (like me!) will be available to purchase for $1 each. This show is a great way to start your art collection without breaking the bank, and with the holidays around the corner, remember art is always a great gift! Proceeds benefit the artists and LemonDrop.
This event is taking place at 416 Commercial Street in Springfield, Missouri. Here's the event page on the ol' Facebook. If you can't make it to the show, but are interested in purchasing some art in time for the holidays, be sure to check out my shop. Use coupon code CANTGO2SHOW for 10% off your order from now until December 10th!