For today's Vegan MoFo post I am meant to decide between tacos or burritos.  If forced to choose, I would likely side with burritos.  But what I actually want is enchiladas.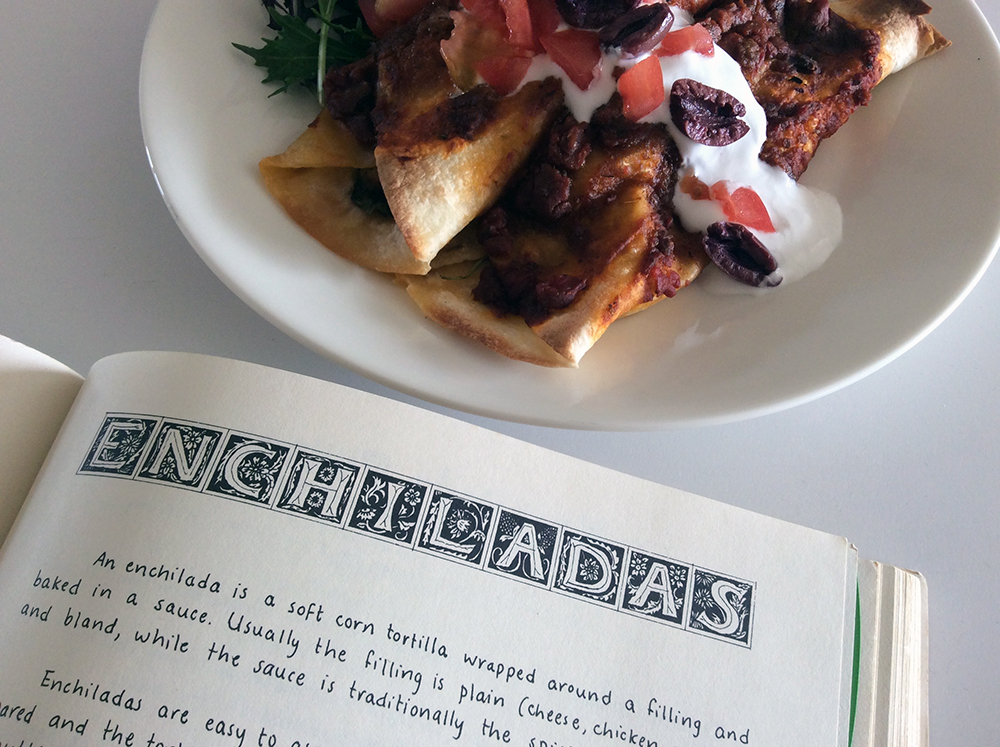 Enchiladas are like burritos taken to the next level.  I think it's the yummy yummy baked comfort food feel of  enchiladas I am most drawn to.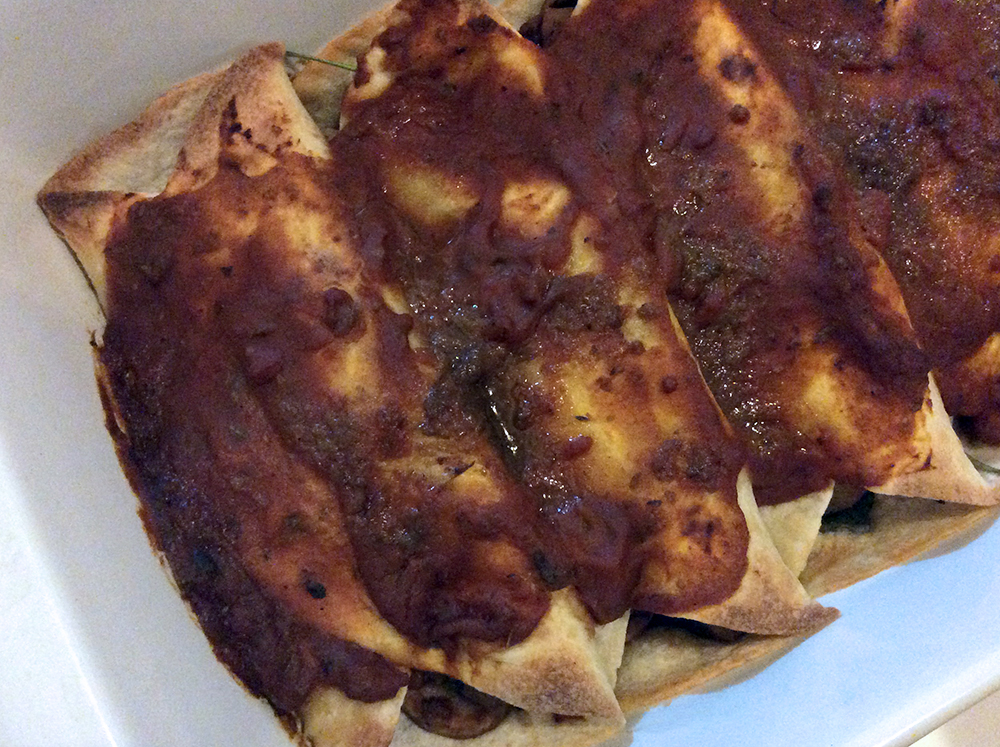 And the sauce…. Sometimes I use the store-bought sauce, but lately I've been making this one.  I usually make six enchiladas at a time and it is a good quantity of sauce for that many.  The book pictured above is The Enchanted Broccoli Forest by Mollie Katzen and I like the green sauce in there, but I find the red one to be only so so.  I do usually refer to that cookbook for the baking temp/time because I never remember.  I also credit The Enchanted Broccoli Forest with inspiring me to branch out beyond mushrooms and onions for my enchilada fillings.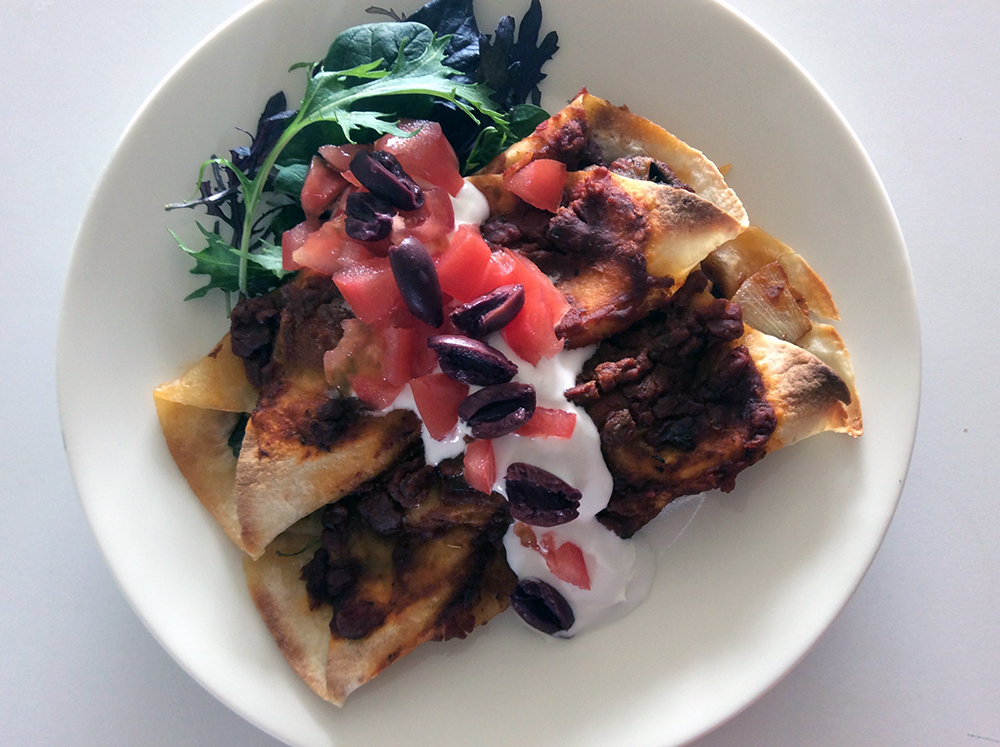 These had onions, leeks, mushrooms, spinach, and pressed seitan from Vegan Tacos by Jason Wyrick.  If you need some ideas for fillings for your enchiladas, burritos, or tacos, definitely check out Vegan Tacos.  I made big batch of the pressed seitan and it is tasty in many combinations (try it with sweet potato, yum!).
Anyway, this is probably the last MoFo day for me.  It's my 20th post, so I've met my goal and I'm not really feeling the last couple prompts.  So… I'll see you next time veg friends!