Everyone knows if you have a Blue Hen and a Blue Rooster you're going to end up with a Blue Chick… The blue chicken family is complete!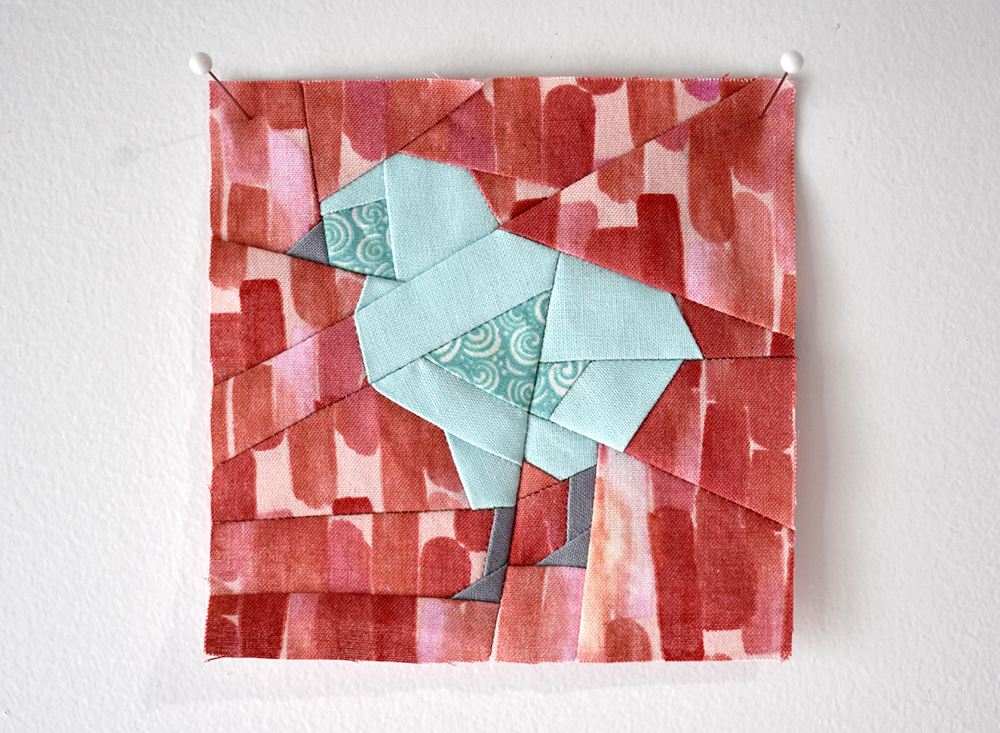 This little chick finishes at a super cute 4″ square, perfectly to scale with the hen and rooster patterns.  The tiny pieces make it slightly more challenging to piece than my other patterns, but take your time to piece accurately and I'm sure you'll find the end result adorably worth the effort!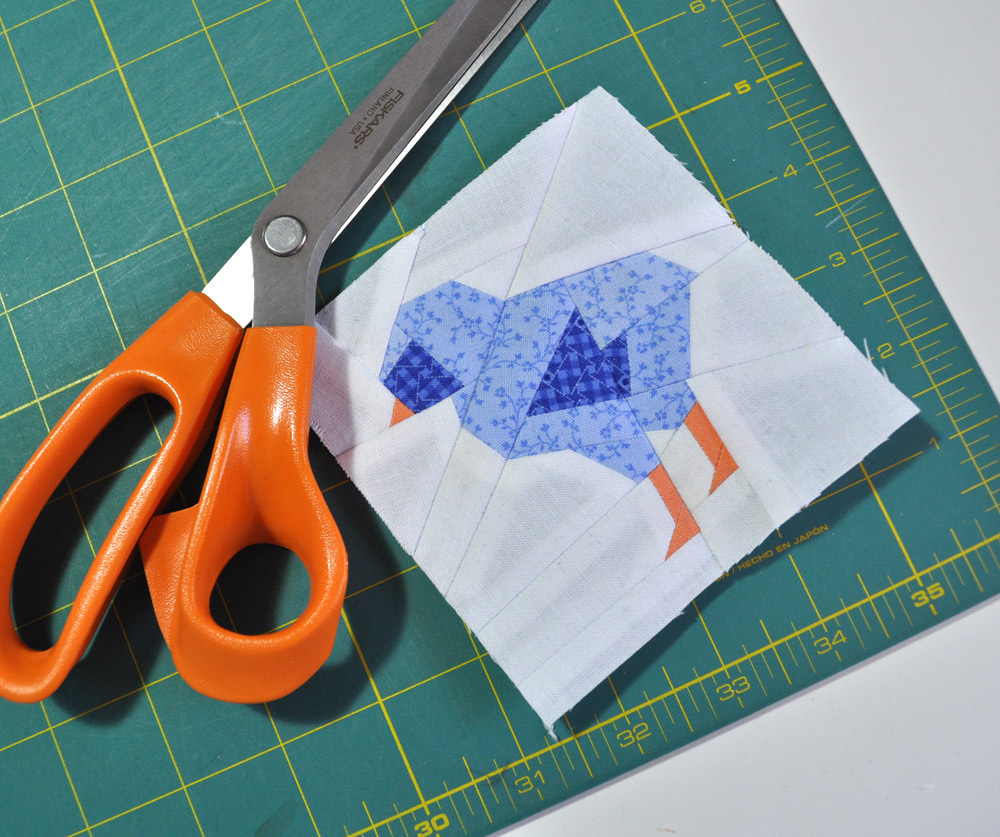 Pattern tester Judy's Blue Chick in small scale prints makes these scissors look ginormous!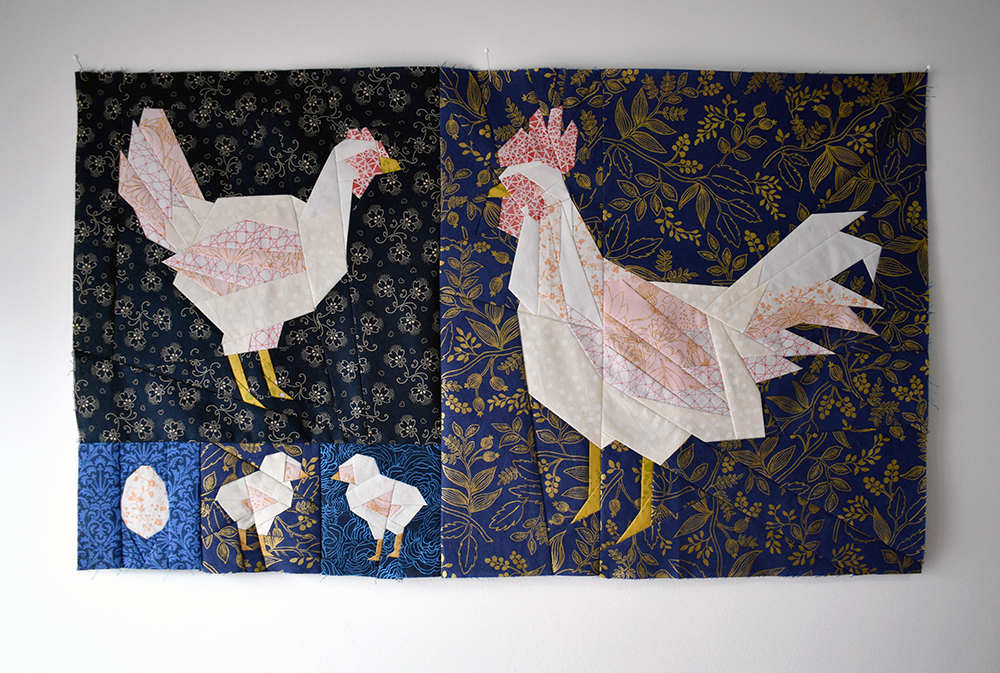 Also, now that the family is complete, I'm offering a special Blue Chicken Family Pack in my pattern shop.  This pack includes the Blue Rooster, Blue Hen, and Blue Chick, plus the right facing Blue Chick and bonus Egg pattern!  These blocks all work together to create a 28″ x 16″ mini wall hanging.  Or stitch up a whole flock to make a larger quilt!
Pattern Stats
Title:  Blue Chick
Type:  Foundation paper piecing
Size:  4″ finished
Buy it now!
or Buy the Family Pack!