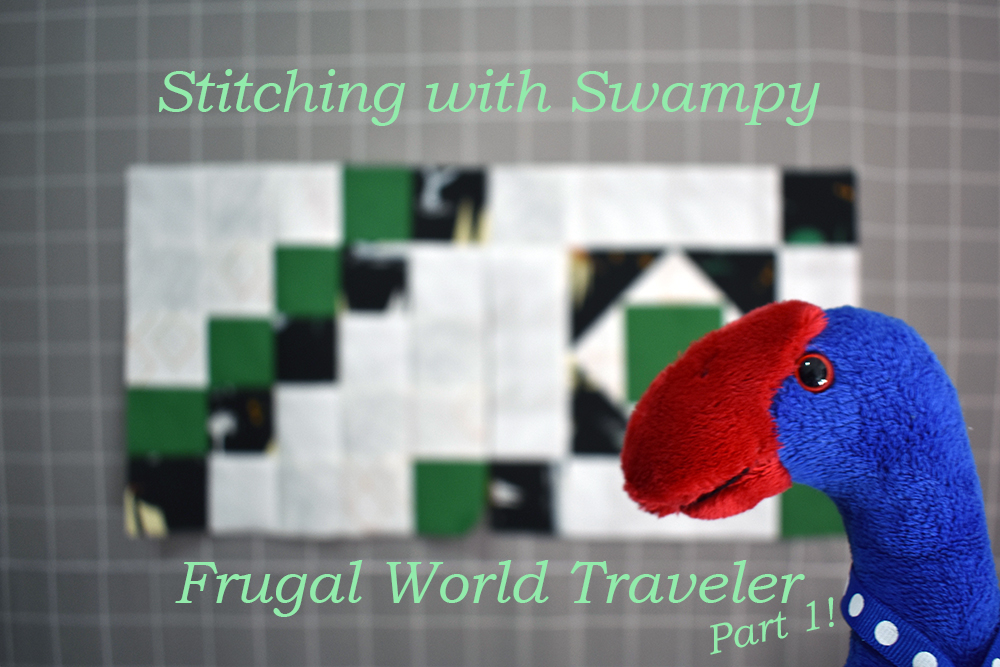 It's been a slow year in the pukeko social scene, so it's time again for a quilting tutorial. Today, we are going to create another alternating layout of blocks including the ever-popular trip around the world and economy blocks. We will be using low volume fabrics with high contrast dark and accent fabrics to create a stunning square in square in square (in square?) design.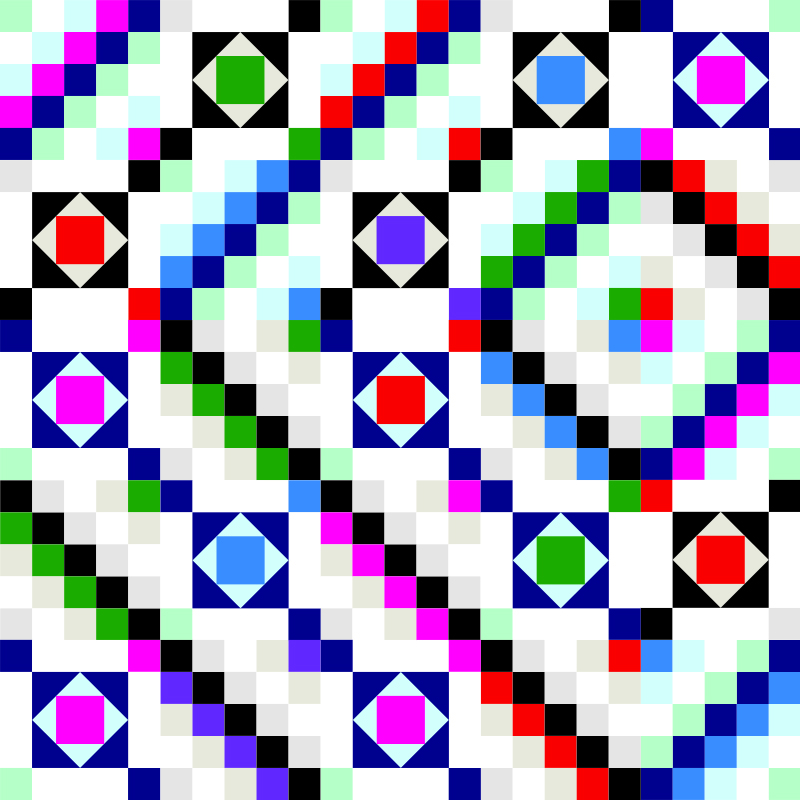 There are existing tutorials out there for these blocks, but since we're using a specific colour scheme to create the all over design, I'm going to lay it all out for you here.  If you want to make the whole quilt pictured, you'll need to make 13 trip around the world blocks and 12 bordered economy blocks. This tutorial series will discuss making a single matching pair. Pay close attention as these blocks finish at 12 1/2″ (13″ unfinished). Yes, you read that right… math is the worst.
To make a pair of blocks, you'll need the pieces listed below. When cutting the 3″ x 16″ strips, if you're working from fat quarters, go ahead and cut your strip from the 18″ side and leave it at that, no need to trim it shorter!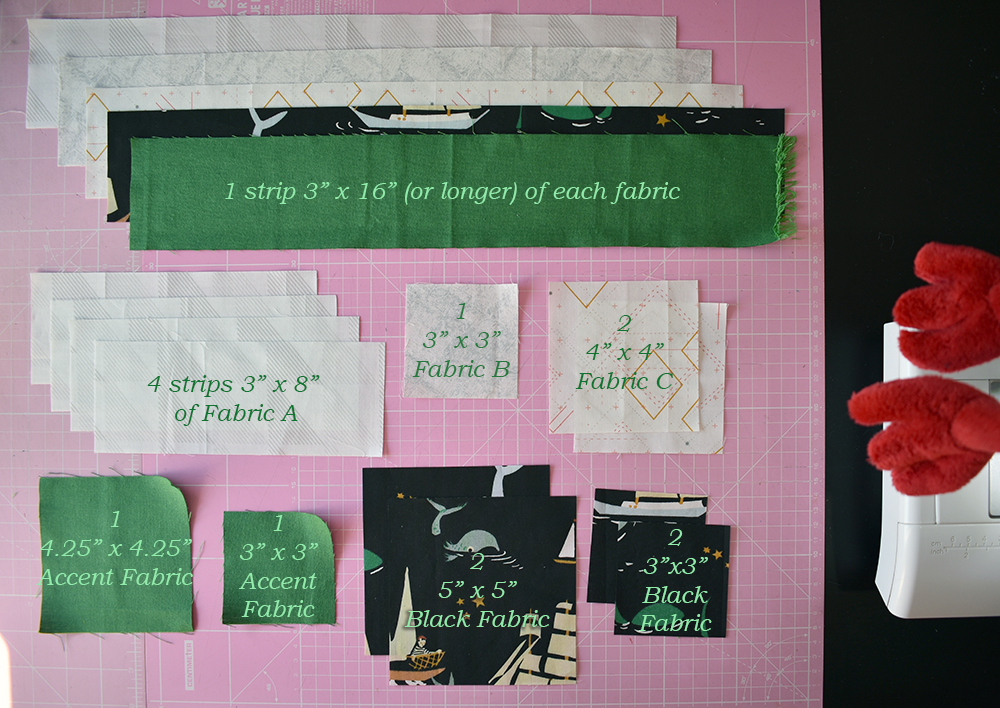 Low volume fabric A – 1 strip 3″ x 16″ and 4 strips 3″ x 8″
Low volume fabric B – 1 strip 3″ x 16″ and 1 square 3″ x 3″
Low volume fabric C – 1 strip 3″ x 16″ and 2 squares 4″ x 4″
Black or dark fabric – 1 strip 3″ x 16″, 2 squares 3″ x 3″, and 2 squares 5″ x 5″
Accent fabric – 1 strip 3″ x 16″, 1 square 3″ x 3″, and 1 square 4.25″ x 4.25″
For this post we'll cover the trip around the world block. Check back soon for the bordered economy block!  Let's get started.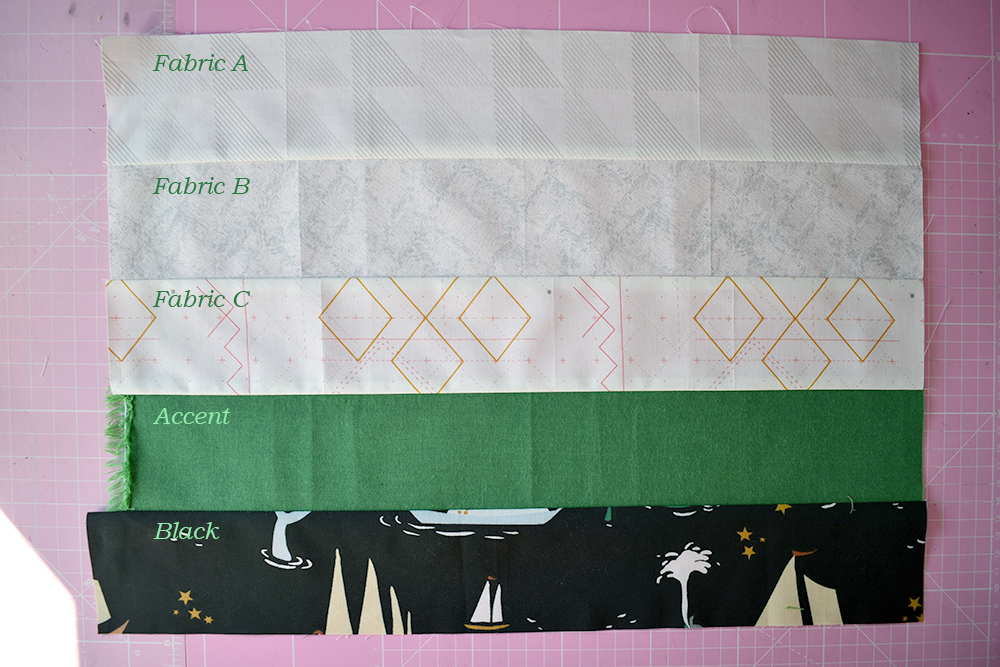 1.  Take all your 3″ x 16″ strips and set the other pieces aside for part 2 of the tutorial.
2.  Sew the strips together along the long edge in the following order: A, B, C, accent, black.
3.  Press seam allowances open.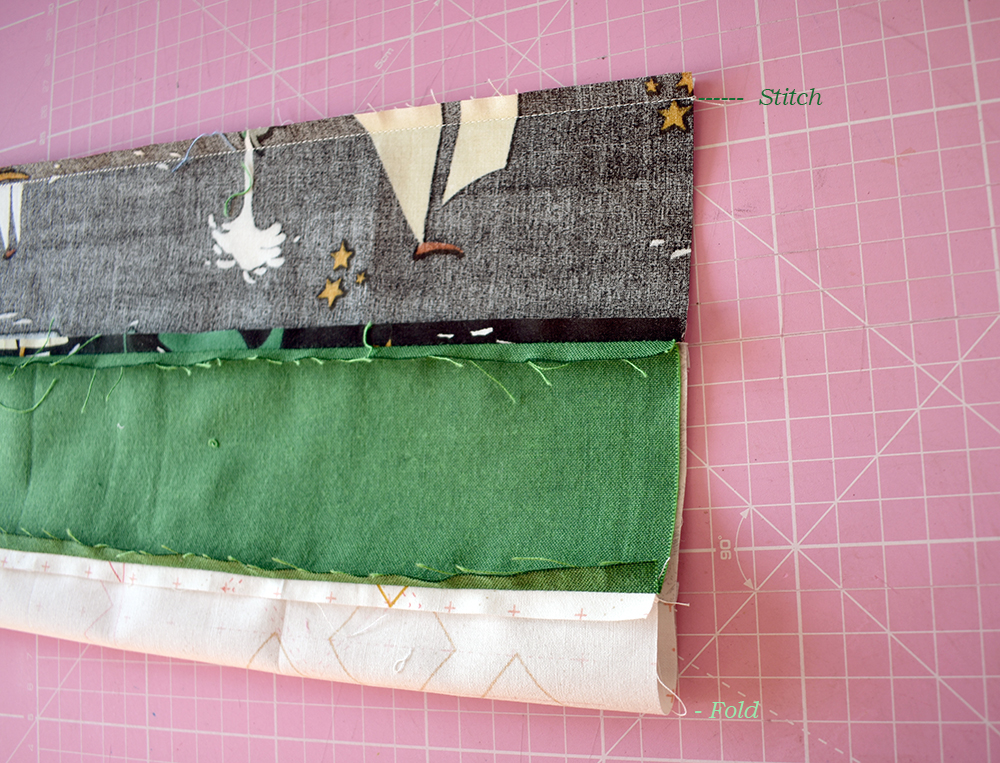 4.  Fold the rectangle in half, right sides together, matching the unsewn long edges and stitch to create a tube.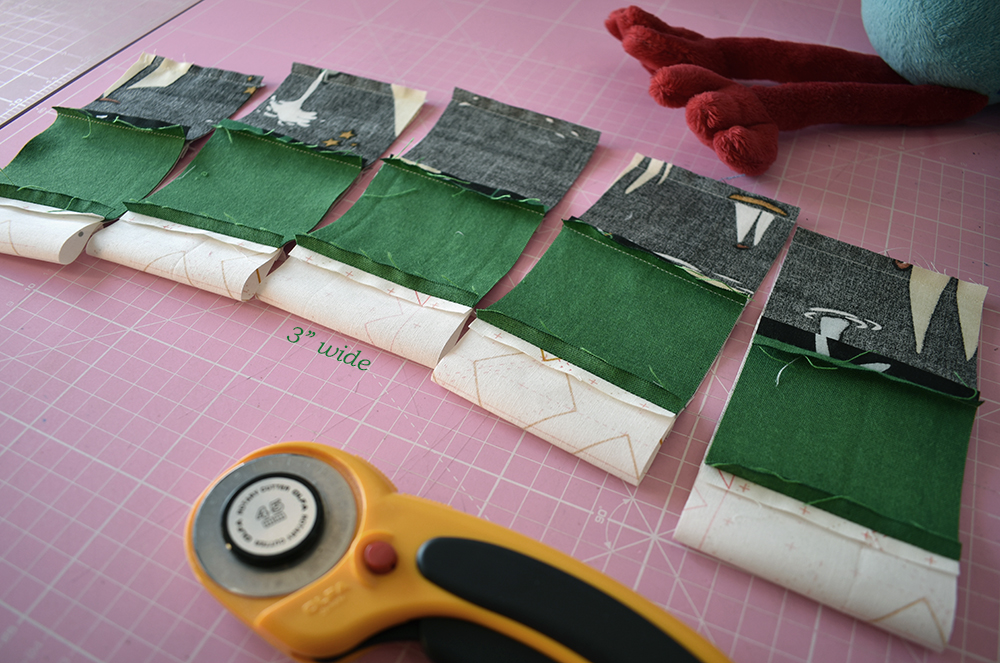 5.  With the tube still folded and lying flat, square up one end then cut 5 sections each 3″ wide to create 5 rings (and a little bit of excess).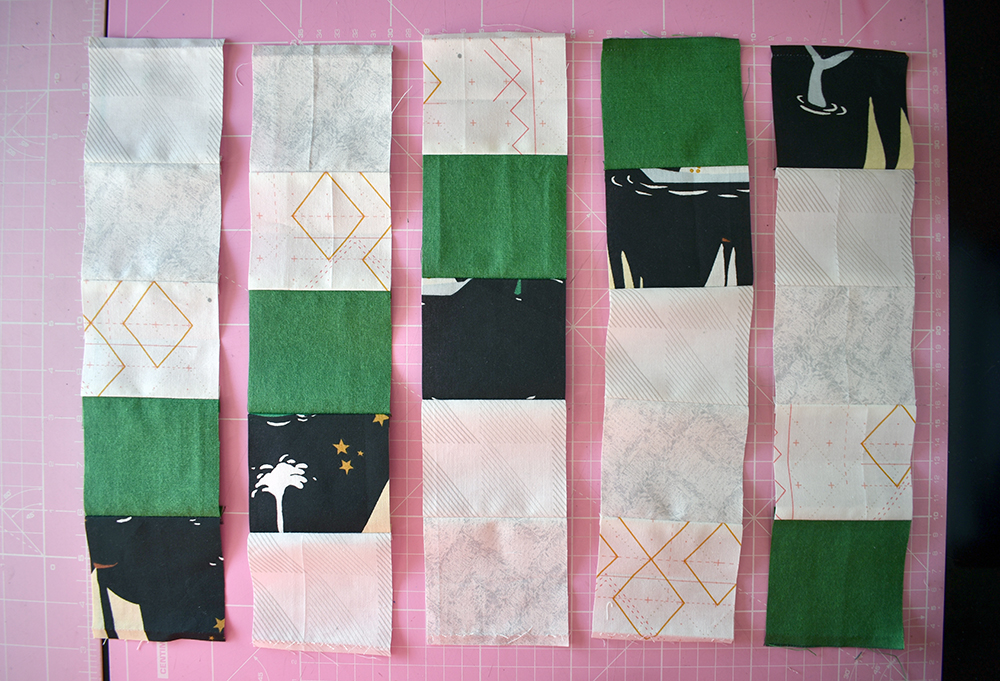 6.  Carefully unpick a different seam on each ring to create 5 different strips.  It helps to keep it straight if you unpick the first one, then lay it flat and unpick the next one so that the fabric at the top of the first one is at the bottom of the second one, and so on.  Each fabric in the design will be making a diagonal stair step upwards as you lay them in order from left to right.
7.  Press the unpressed seams open.
8.  Join the rows following the photo in Step 6.
9.  Press seams open.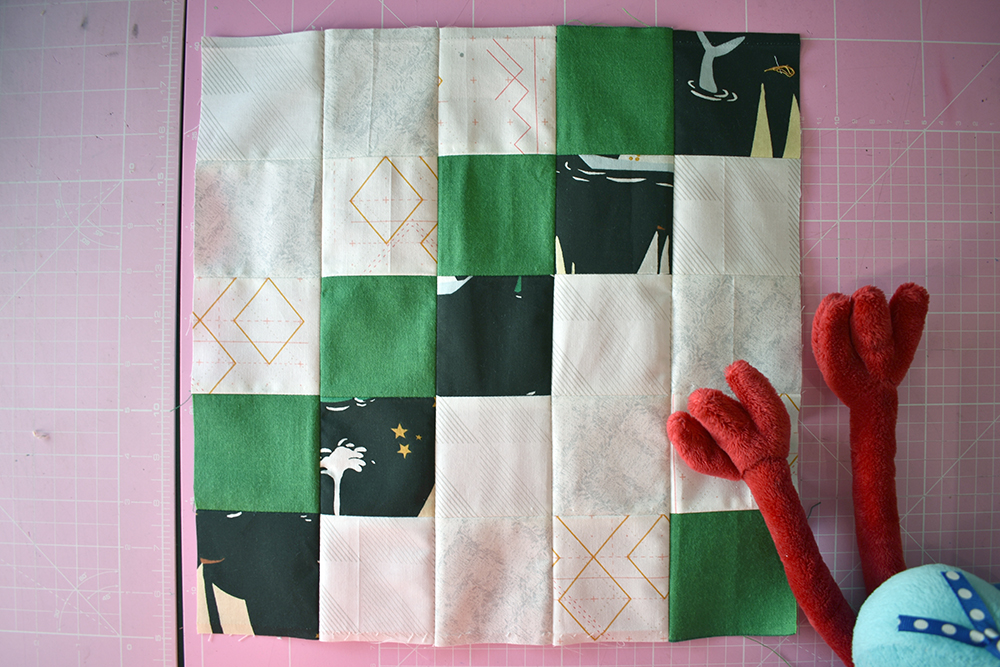 And you're finished!  Stay tuned for the next tutorial when we will create the bordered economy block!