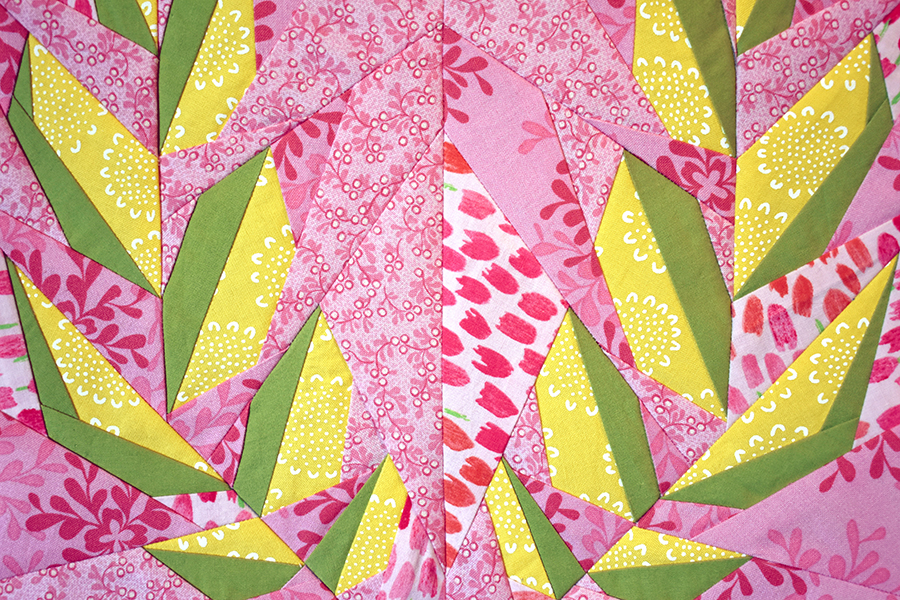 As you know, I get pretty excited about all my patterns, but I am extra excited about sharing this one with you today.  It's called Laurels and as you can see, it's a set of two laurels you can sew together into a wreath, or you can use them as a border for your other blocks!  One of my goals with my patterns is to have designs that work together in a modular way so you can mix and match them to create a quilt that is uniquely yours without too much fuss over planning the design or doing math or anything like that.  I hope you will enjoy combing Laurels in creative ways with other patterns in your stash!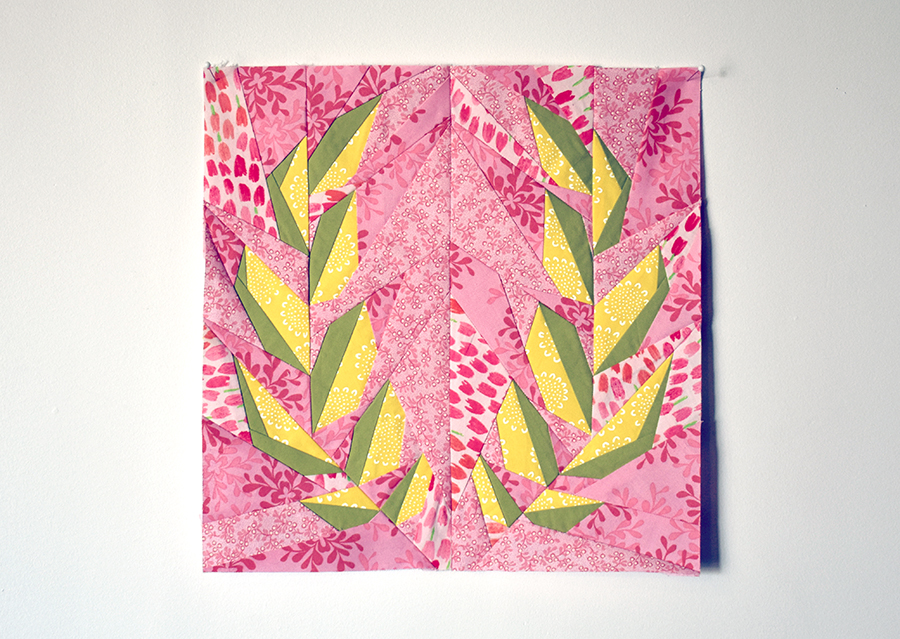 To make the Laurels pattern as versatile as possible, I've made them up in three sizes for you, 12″, 16″, and 18″.  Each individual laurel is half the height, so the 12″ laurels are 6″ wide, etc.  In the pattern shop, you'll see I've got them all available separately so you can purchase just the one you need now, or there's a multipack with all three sizes so you'll have those in your pattern library right when you need them!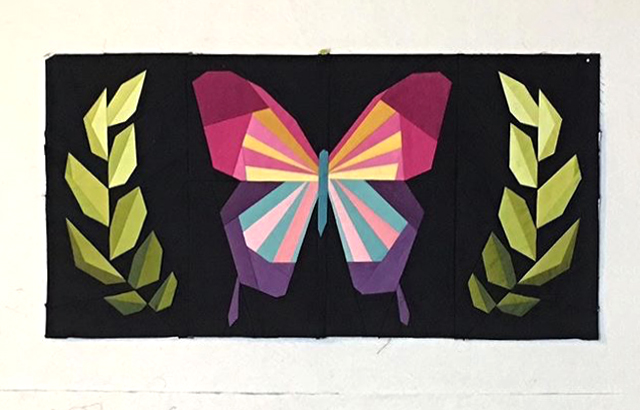 Pattern tester Sandie (sandieloves2quilt) made the 12″ laurels using ombre solids to enhance the three-dimensional effect of the pattern.  She paired her laurels with a butterfly block pattern by Tartan Kiwi, what a great combo!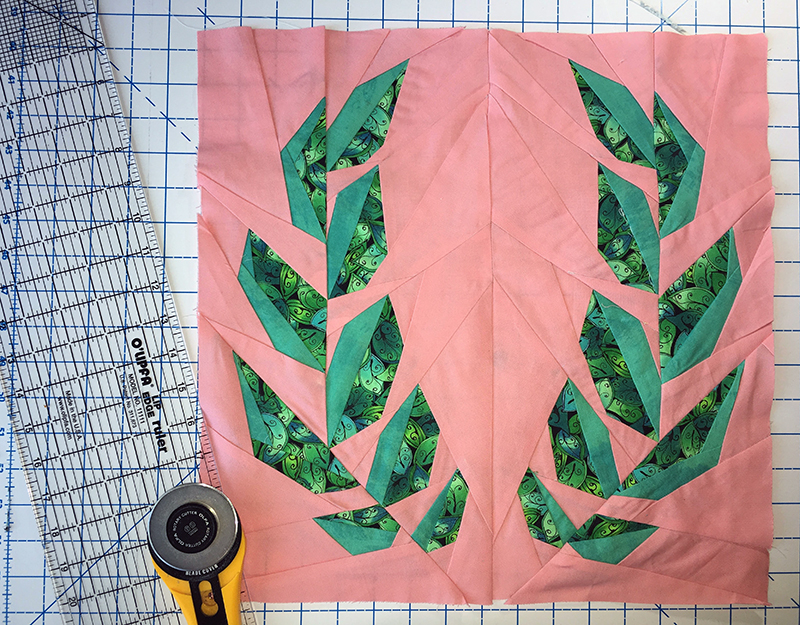 Pattern tester Jennifer made the 16″ laurels in this clever mix of coral and jungle green.  I feel like warmer pastels are on trend right now, even warmer blues like aqua and teal, so this cooler colour combo looks fresh and unexpected.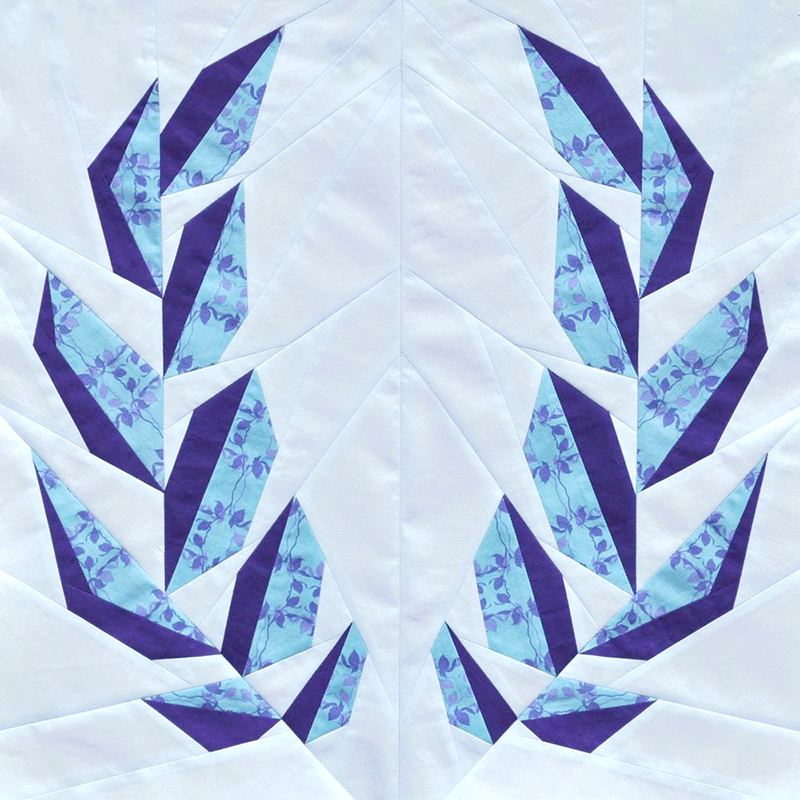 Pattern tester Judy made the 18″ laurels and also went with a cool colour scheme.   These laurels are looking very in season as we just passed the winter solstice here in New Zealand!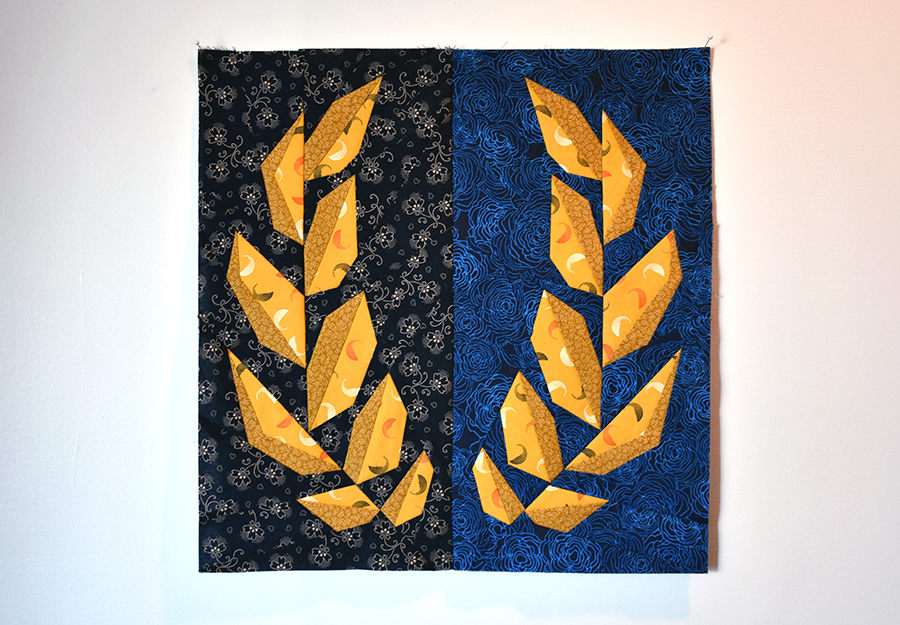 I basted these gold laurels together for this photo, but I'm planning to use these separately as part of my navy chicken quilt which I made with my Blue Chicken family pack pattern.  Still gotta make more hens and chicks for it though.  :)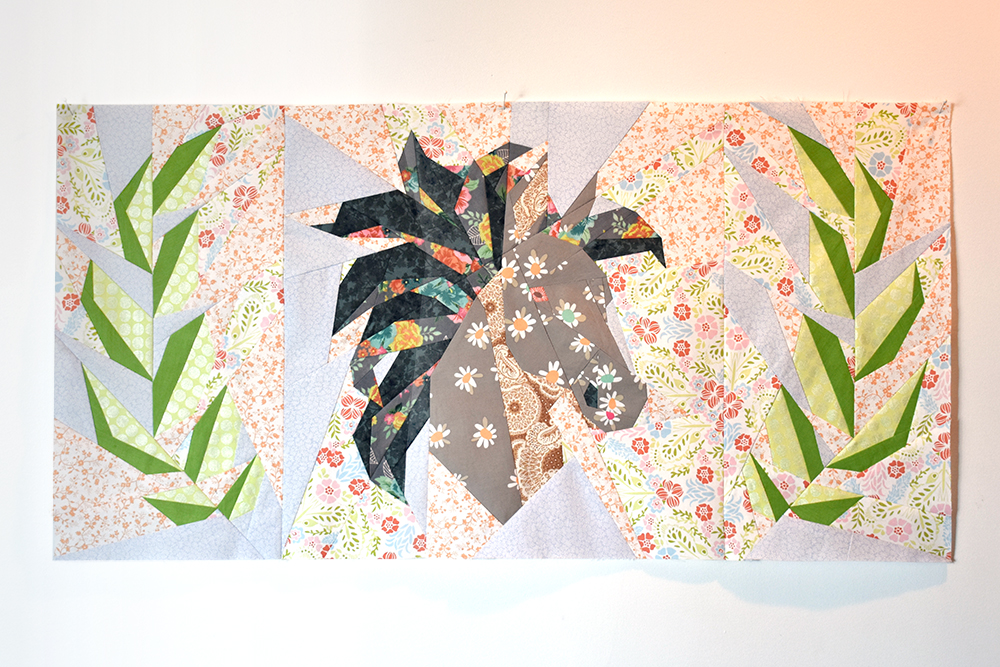 I added these springy laurels to my prizewinning pony block (Unicorn + Pony Mod) and I'm planning to add some more of the background fabrics to the top and bottom to make a mini.  However, I noticed when I was putting them together that if I were to trim some of the extra background off the sides of the centre block before adding the laurels, this would be pretty close to the size of a pillowcase.  So there's another idea for using Laurels!  On to business!
Pattern Stats
Title:  Laurels
Type:  Foundation paper piecing
Size:  12″, 16″ or 18″ finished
Buy them now: 12″, 16″, 18″
or Buy the Multipack!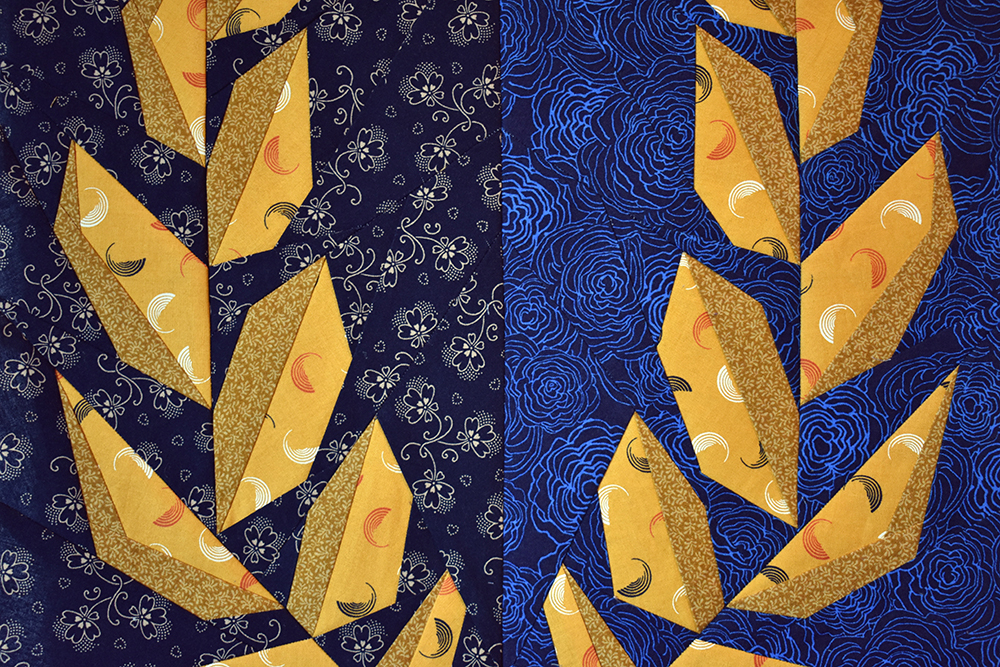 In case you didn't see on Instagram, I've taken over 52 Quilters for the week!  I only have a couple more days in my takeover, but I've been posting lots of fun stuff and there may even be a coupon code for a little discount on your purchase of Laurels, so be sure to check it out!
SaveSave