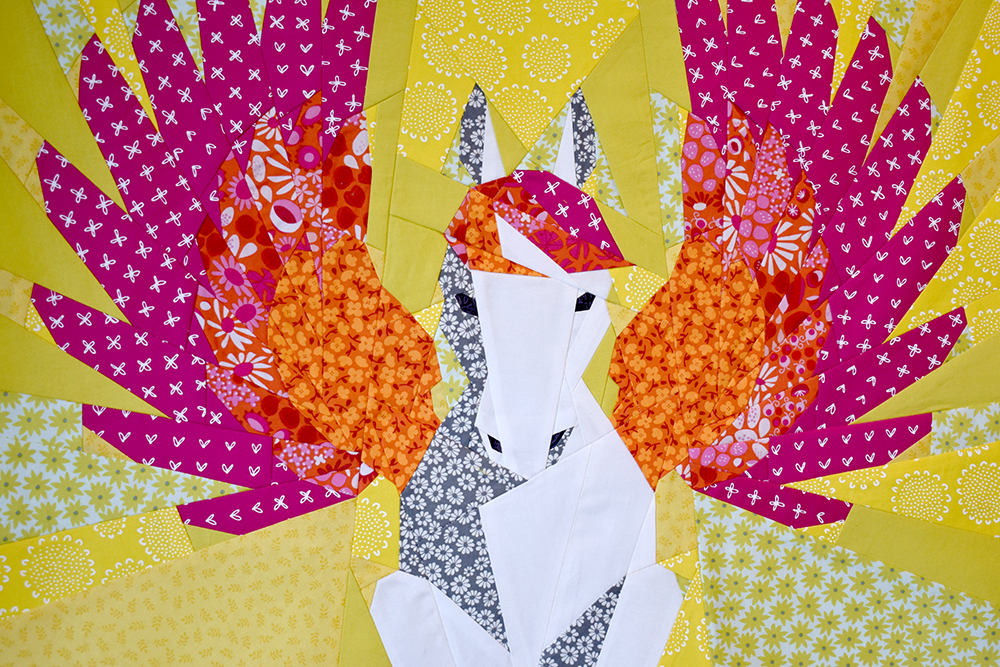 I am super excited to share the latest pattern from Robynie Patterns with you today!  It's a gloriously magical Pegasus block.  Perhaps you have had your fill of unicorns by now, so let's make some pegasuses!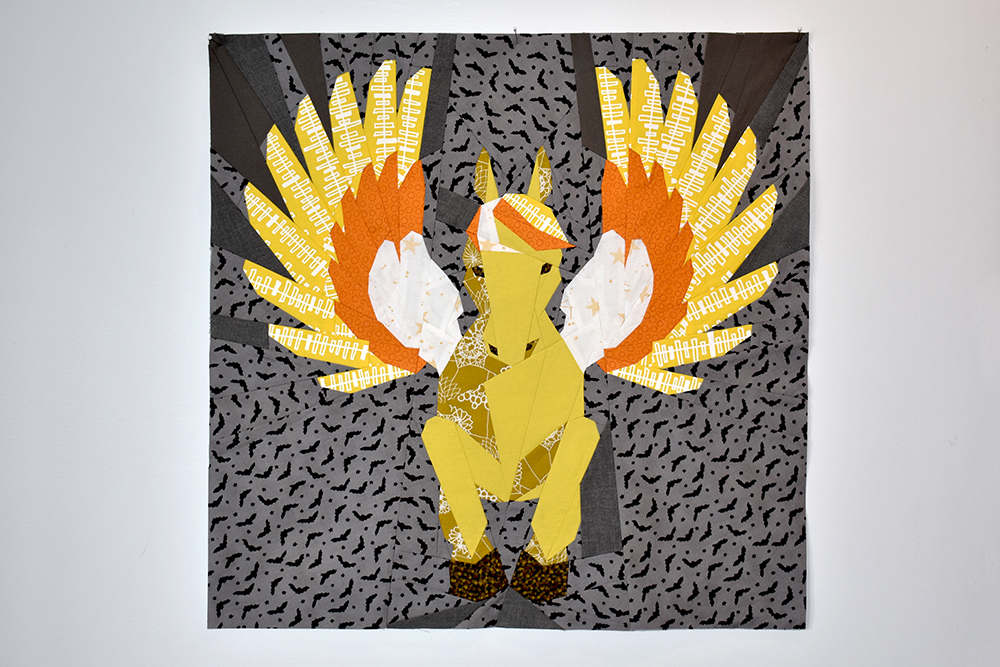 Pegasus is big, bold and beautiful, leaping out from a 24″ block with opportunities for large scale and directional prints.  I made this "Halloween" themed Pegasus, but imagine a Christmas or Valentine's Day Pegasus with seasonal prints and colours!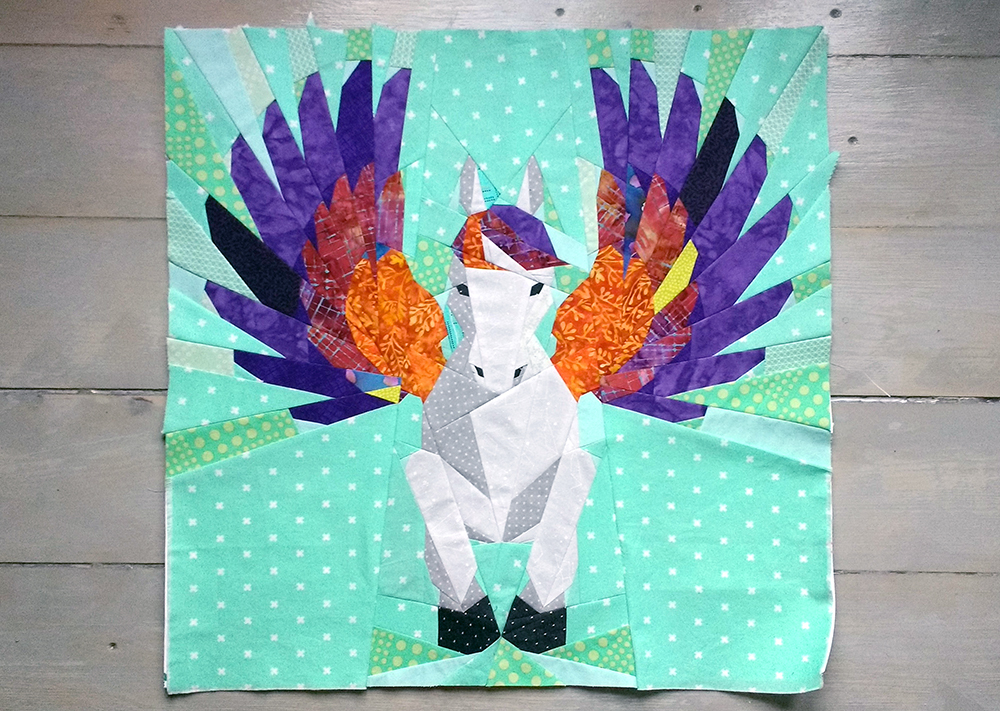 Pattern tester Shawna stitched up this vibrant scrappy version, perfect for all you aqua-lovers out there.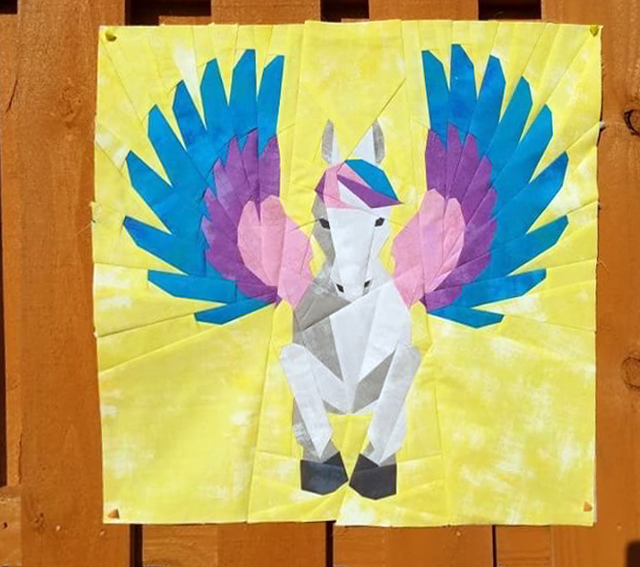 Pattern tester Vivian created this summery Pegasus in lightly textured prints, right on schedule with New Zealand's upcoming beach season!
Pattern Stats
Title:  Pegasus
Type:  Foundation paper piecing
Size:  24″ finished
Buy it now!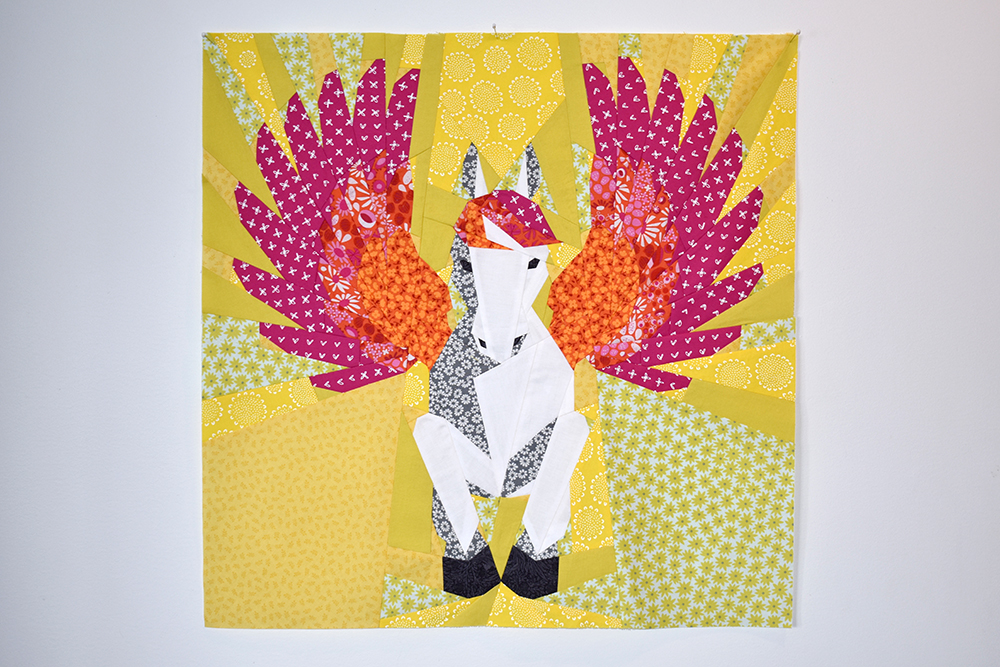 In other news, I've started a mailing list for Robynie Patterns to keep everyone in the loop about my latest patterns.  If you've purchased or downloaded one of my patterns in the past, you've been automatically subscribed so keep an eye out for that in your inbox.  If you're new to the Robynie Patterns family, you can subscribe below.


I look forward to keeping in touch with you! Now to find somewhere to stick this thing permanently on my site….