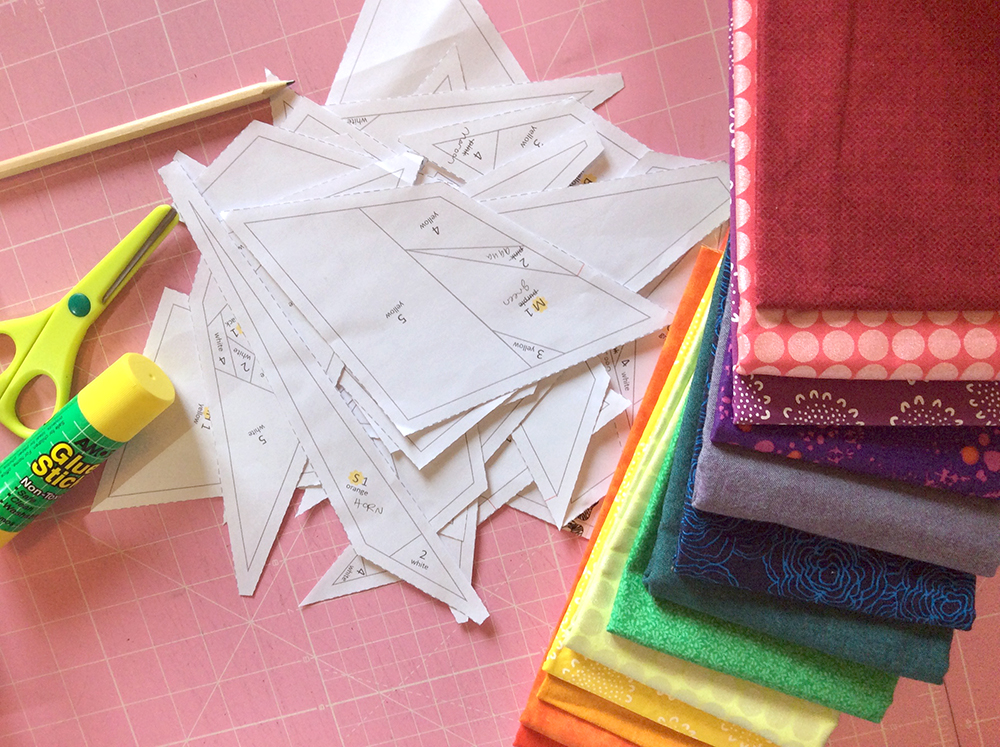 So you've got your unicorn pattern and you want to make a rainbow mane like my example?  Here are some tips for making a 13-colour rainbow mane.
First, pick your 13 colours and give them names.  I've named mine pink, fuchsia, purple, blue violet, blue, aqua, green, yellow green, lemon, yellow orange, orange, red, and maroon.  This sequence of colours starts from the bottom of the mane and repeats the pink and fuchsia at the top.
Next, cut out all your pattern pieces and relabel the colours according to the following chart.  If you are using different colour names, you will want to print out the chart and insert your names into the blank column provided.  You may also want to give some indication of which fabric is which if you think you might get confused.  For example, purple (Allison Glass sun print), fuchsia (Blueberry Park), etc.
Be sure to differentiate between the yellow mane and the yellow background if you are using yellow as one of your colours.  I called the yellow in my mane "lemon" for this purpose.  I also labelled piece S1 as the horn to differentiate between oranges.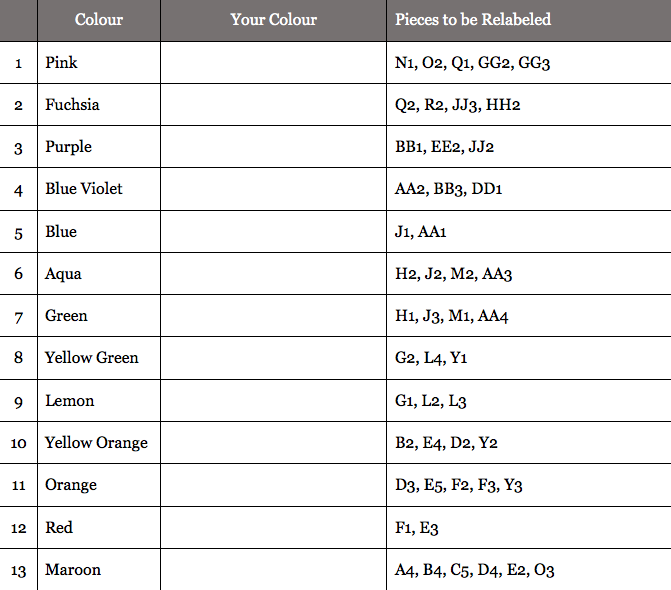 Once all your pieces have been relabelled, it's time to sew.  Follow the instructions on the pattern and you'll have a rainbow-maned unicorn in no time!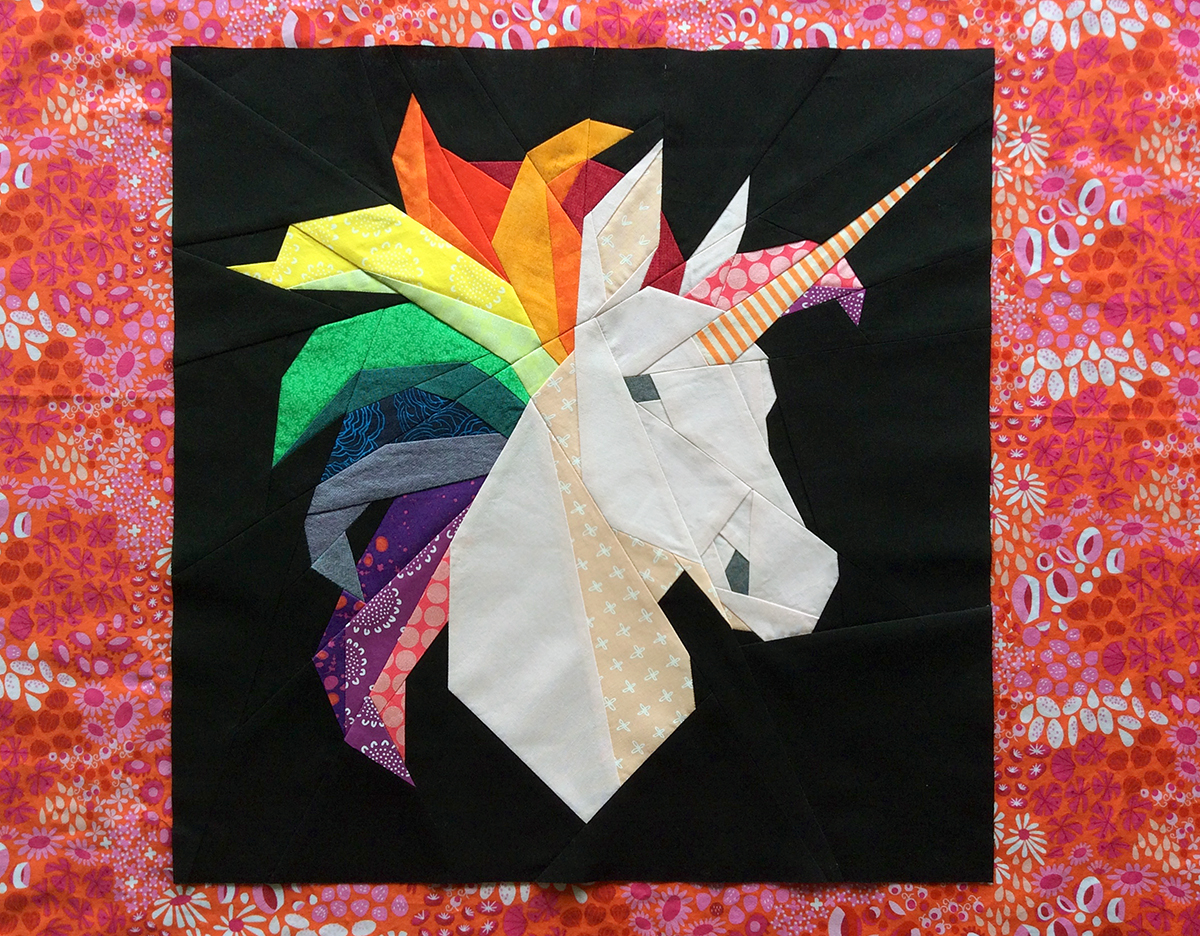 Unicorn Pattern Giveaway! (closed)
Want to sew a unicorn but have been holding out purchasing the pattern?  Here's your chance to score one for free!  I will be giving away a copy of the pattern to one lucky blog reader next week.
But wait… there's more!  My fellow kiwi quilting ladies have been so generous and helpful promoting my new pattern, I've decided to giveaway a second pattern plus a special scrap pack of fabrics from my stash to one New Zealand resident.
Here's how to play:
All readers of my blog are eligible, all you need is an email address.
Comment on this post to enter the draw!  Be sure your email address is correct so I can contact you!
Please do not comment more than once.  If you have not commented on my blog previously, your comment will not appear right away.  Don't worry, it worked, just be patient!
Indicate in your comment if you are a resident of New Zealand to be entered in the draw for the scrap pack.
For a second entry, pop over to my Instagram and repost the giveaway photo with #unicornquiltblock – Let me know your IG username in your comment here so I can tell who's who!
Entries close at 8PM NZDT (+13 UTC), Sunday January 10.
Winners will be notified via email and announced on the blog sometime Monday (probably shortly after I roll out of bed)
New Zealand winner must be prepared to provide mailing address to receive their fabric prize.
Good luck!