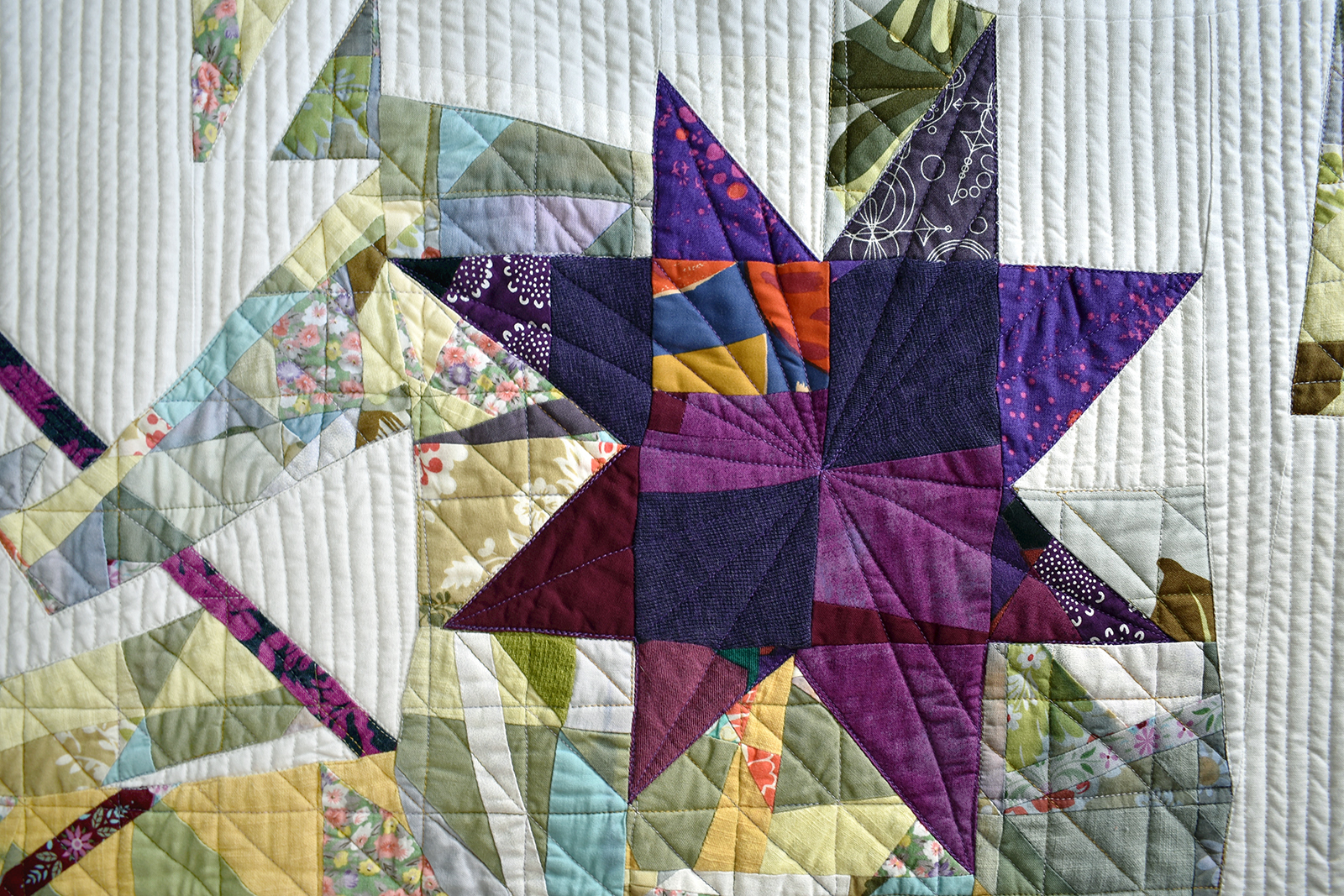 I have heaps of blog posts half written, but I'm determined to post them in chronological order, so here we are with a quilt finished in early September. It's called Sea Hare, Land Hare, Global Catastrophe and has been a bit overgrammed under #seaharequilt so you have likely seen the progress already. See the top pre-quilting on my previous post, Hares of all Ecosystems.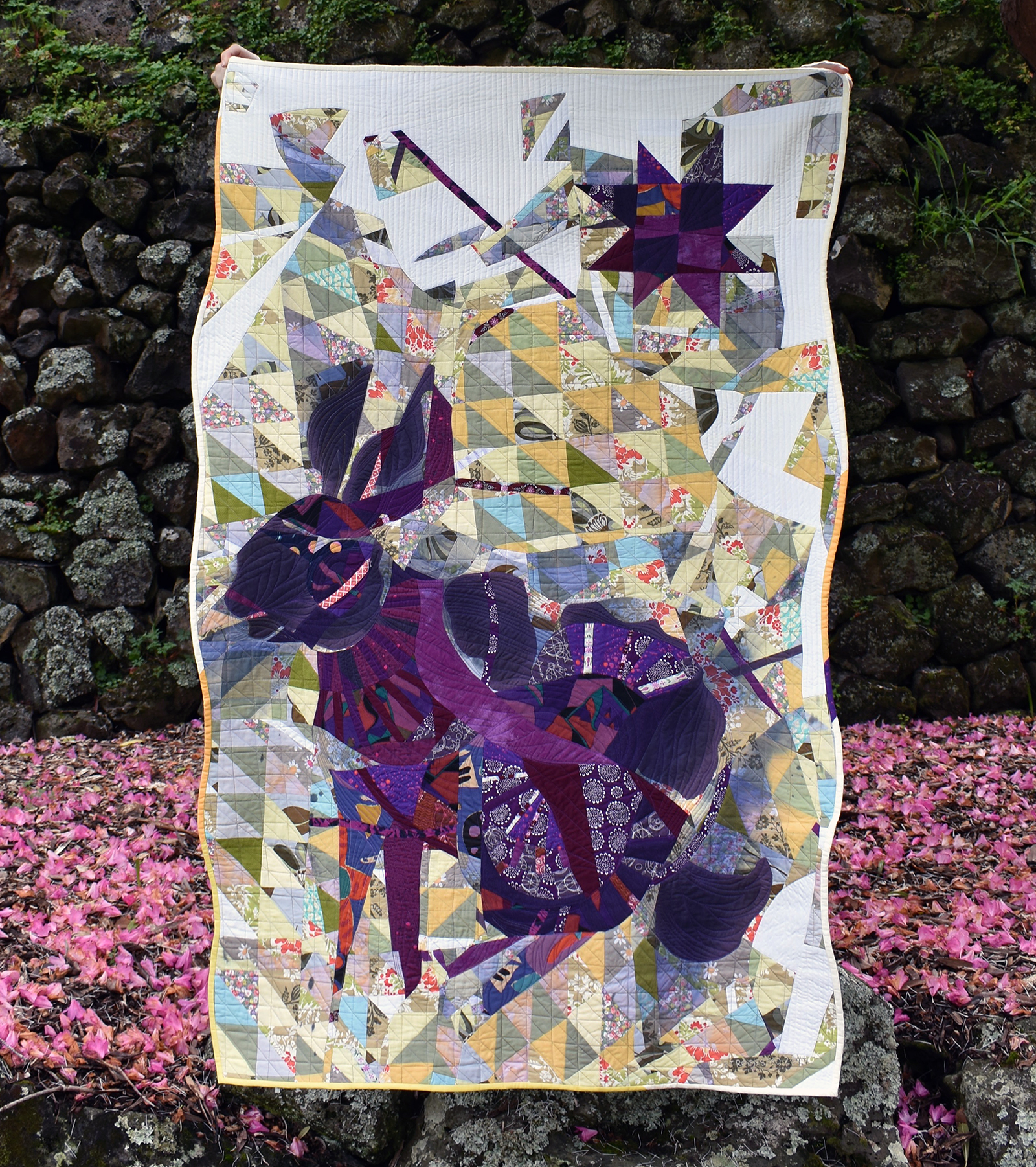 It started with a simple plan and a lot of HSTs. I planned for something straightforward with a lot of 'white noise' negative space, hand appliquéd purple sea hares, and strategically dripped dye. It turned out exactly like I envisaged but I also hated it.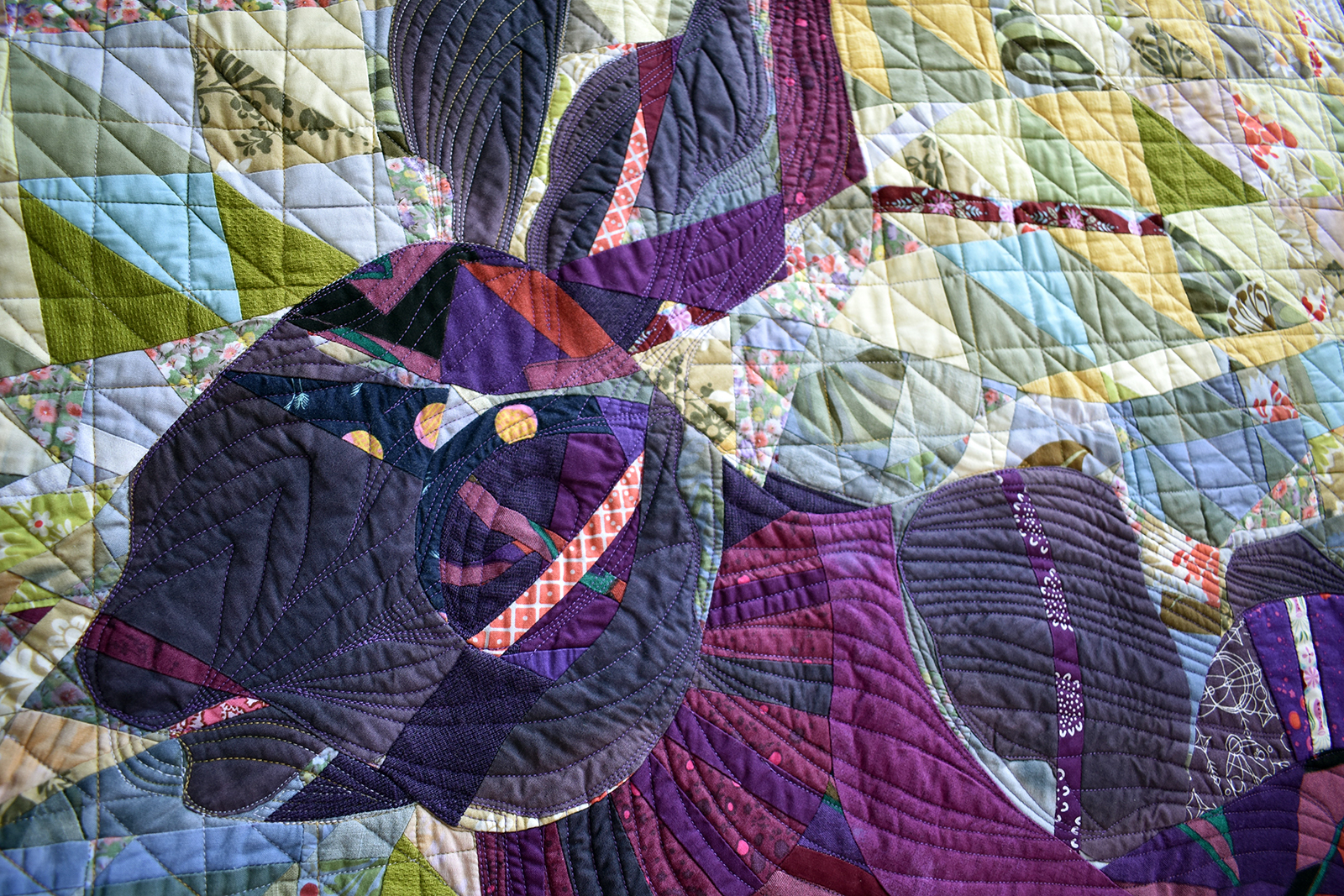 So I cut it into bits and reassembled into a land hare. Terrestrial hare. Whatever you want to call it. It's an apt metaphor for the current global crisis, because if we are going to solve climate change, we need to do some serious collective problem solving.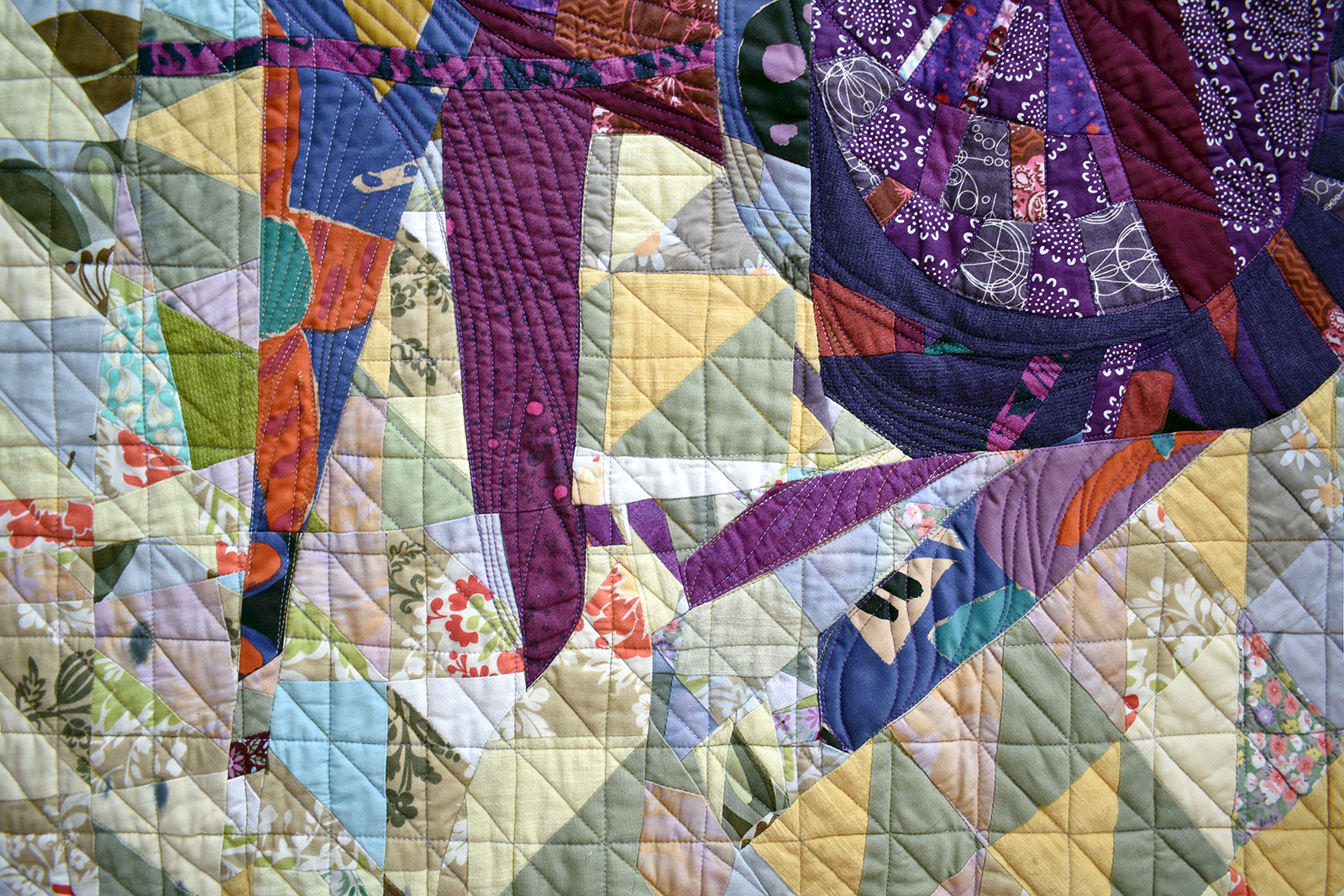 Title: Sea Hare, Land Hare, Global Catastrophe
Dimensions: 38″ x 62″
Pattern: Improv
Fabrics: Mix of quilting cottons and reclaimed fabrics including synthetic jacquard, wool jersey, and waffle pique
Completed: September 2017