Hello everyone, it's time to introduce my latest pattern, Sheep Friends!  Sheep Friends finishes at a sizeable 18″ square making it great for minis or as a strong start to any ruminant mammal-themed quilt!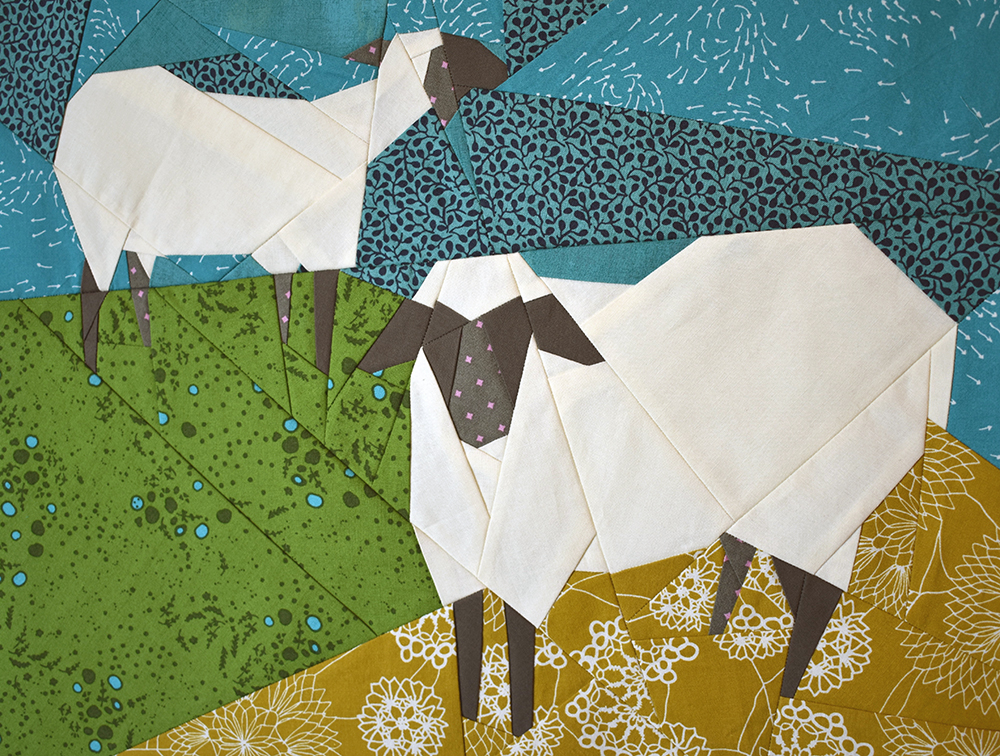 The hillside can be customised with one colour or two, or sew the whole background in one colour to illustrate sheep on a vast plain.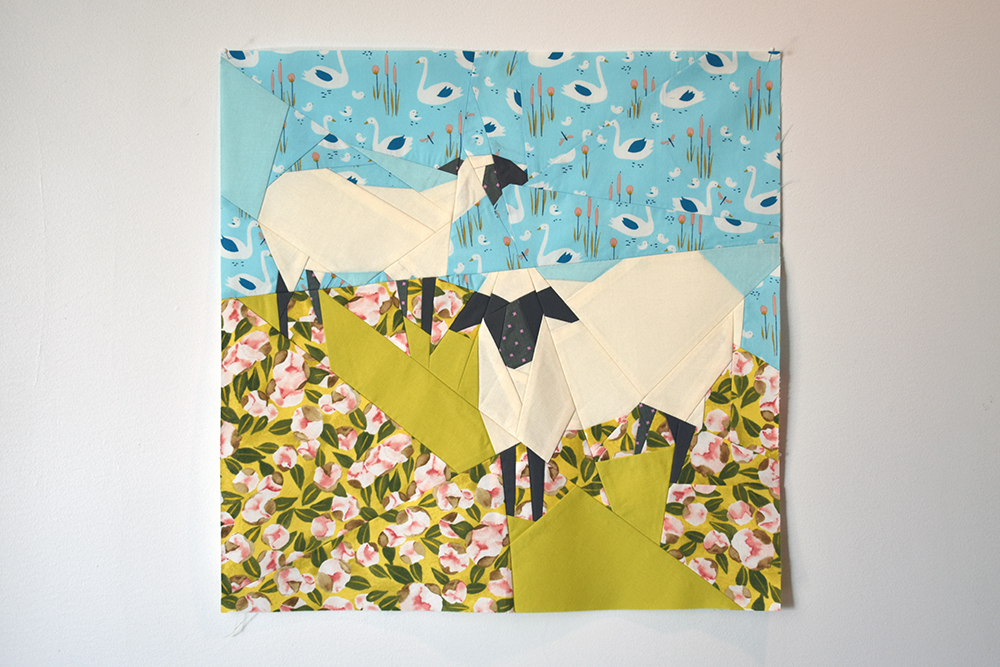 Go scrappy or go solid– Sheep Friends has lots of big pieces to fill with your favourite florals or other nature prints.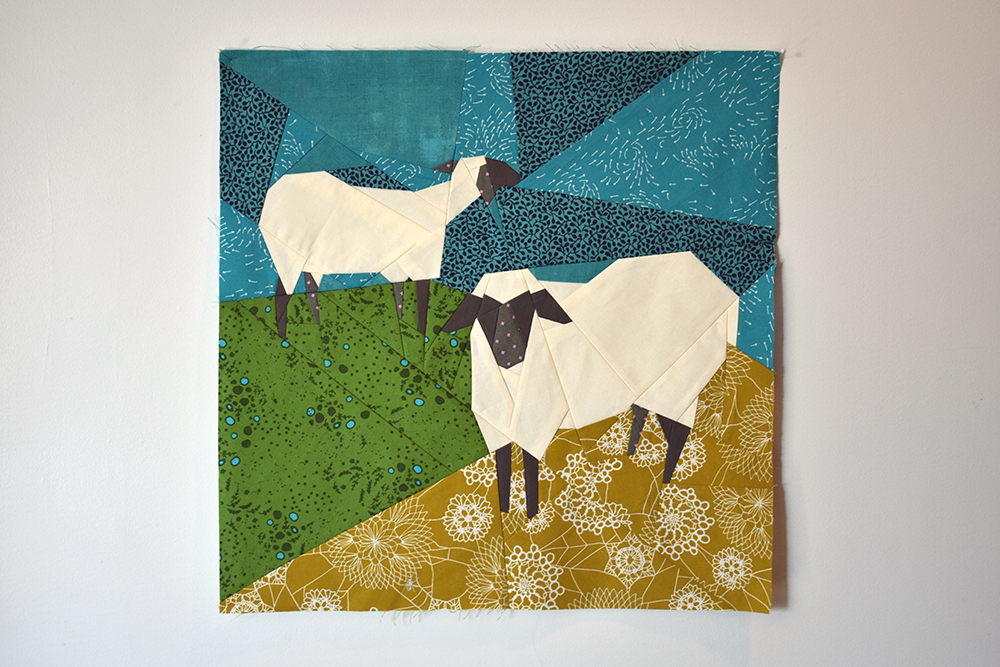 Change the sky and grass to suit your preferred time of day or season!  Ombre rainbow sky over a snow white landscape perhaps?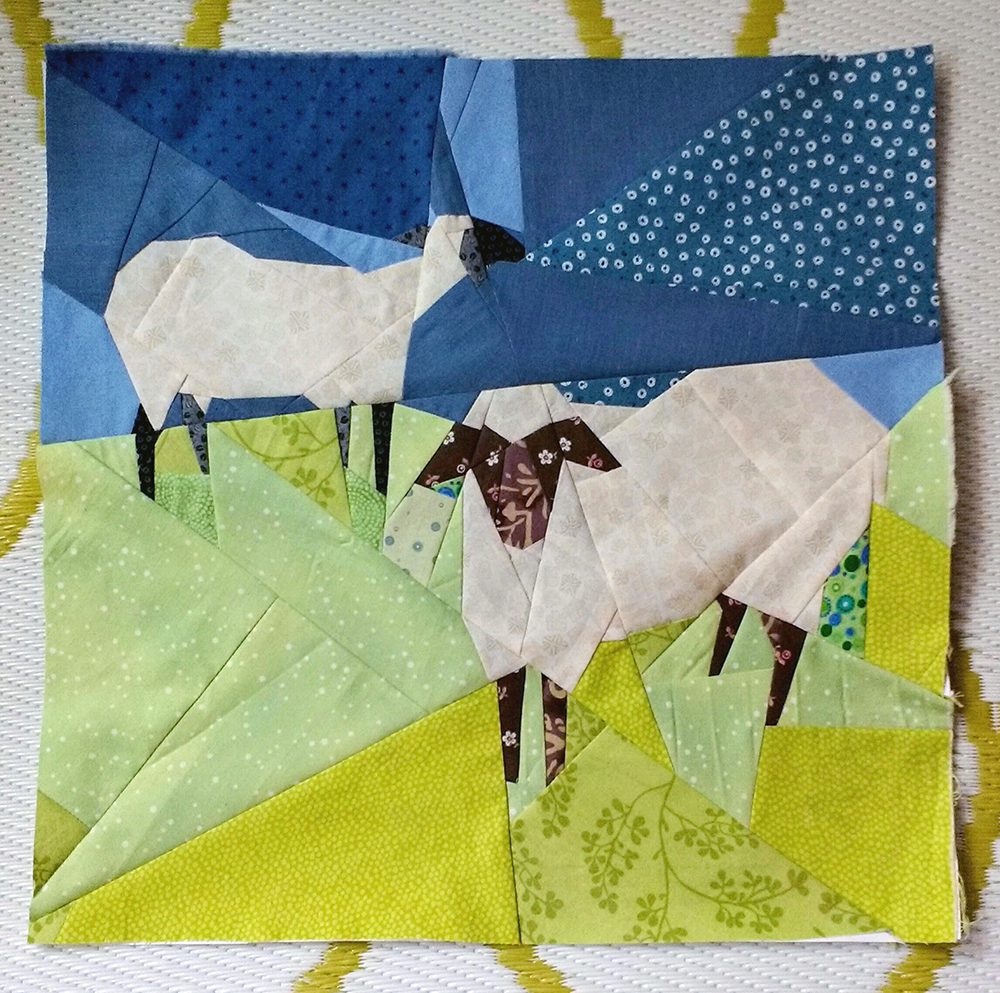 Pattern tester Shawna worked from her scrap bin to make this cleverly-pieced version.  If you don't have scraps large enough, follow Shawna's lead and sew several together to make it extra scrappy!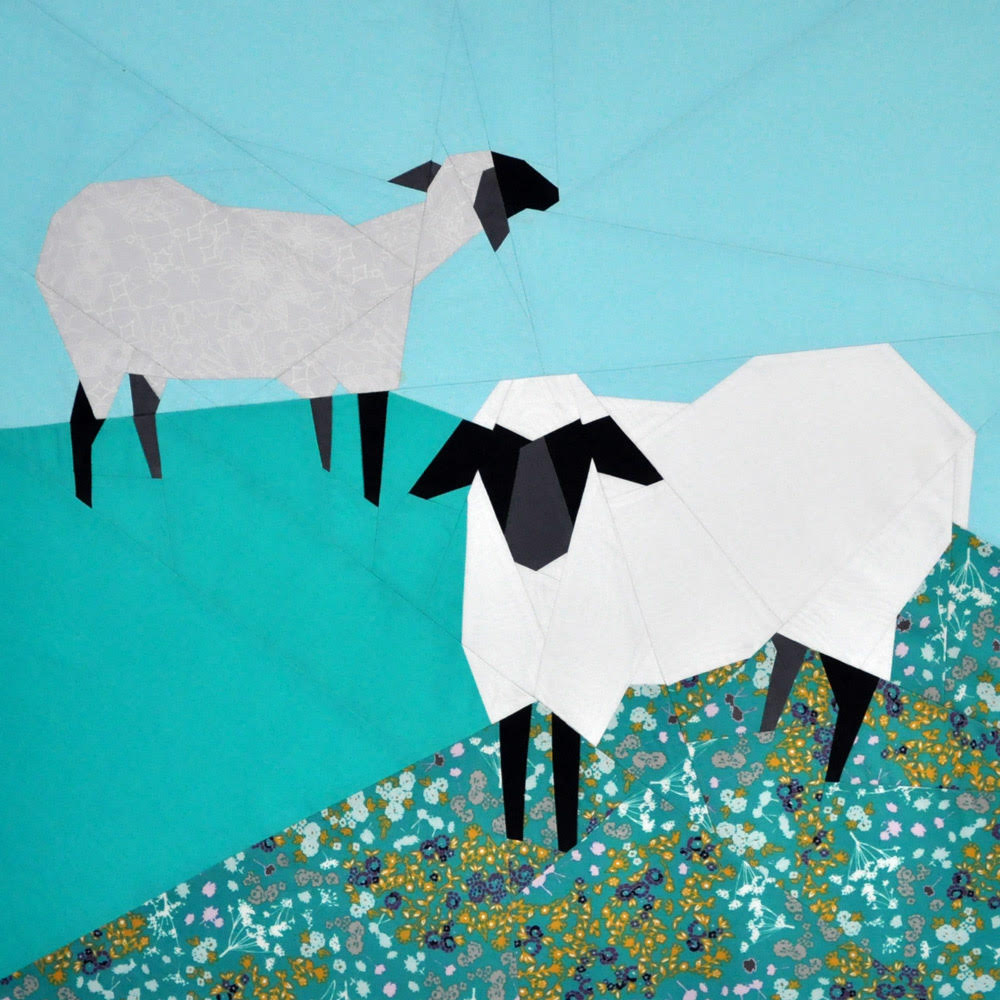 Pattern tester Judy went for minimalist solids in a cool aqua.  Using a lighter fabric for the back hill creates atmospheric perspective and gives a lot of depth without adding complexity!
Ready to say "baaa!" to Sheep Friends? (that means "yes!" in sheep)  Check out the info below!
Pattern Stats
Title:  Sheep Friends
Type:  Foundation paper piecing
Size:  18″ finished
Buy it now!