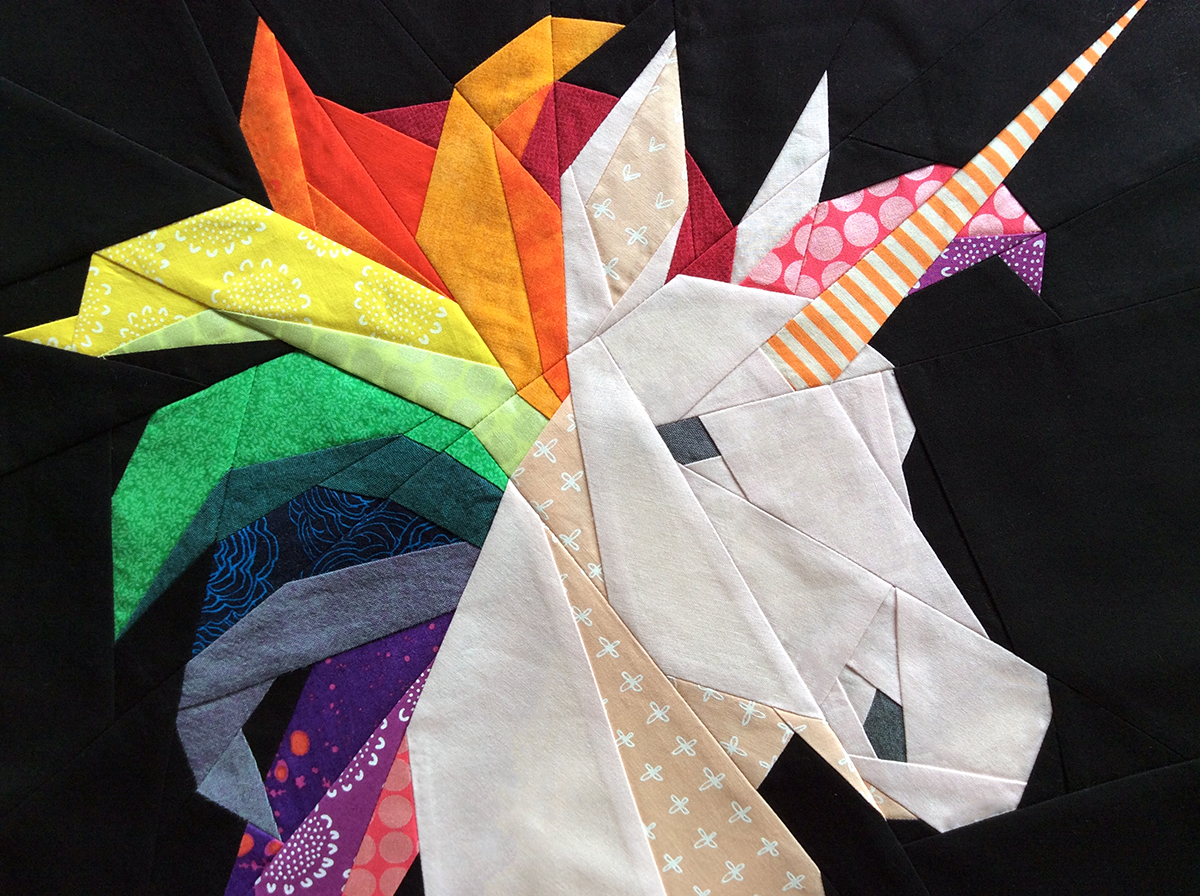 It's here, the unicorn pattern!  This foundation paper pieced block finishes at a glorious 18″, making it great for a cushion, or add a few borders for a baby or lap quilt.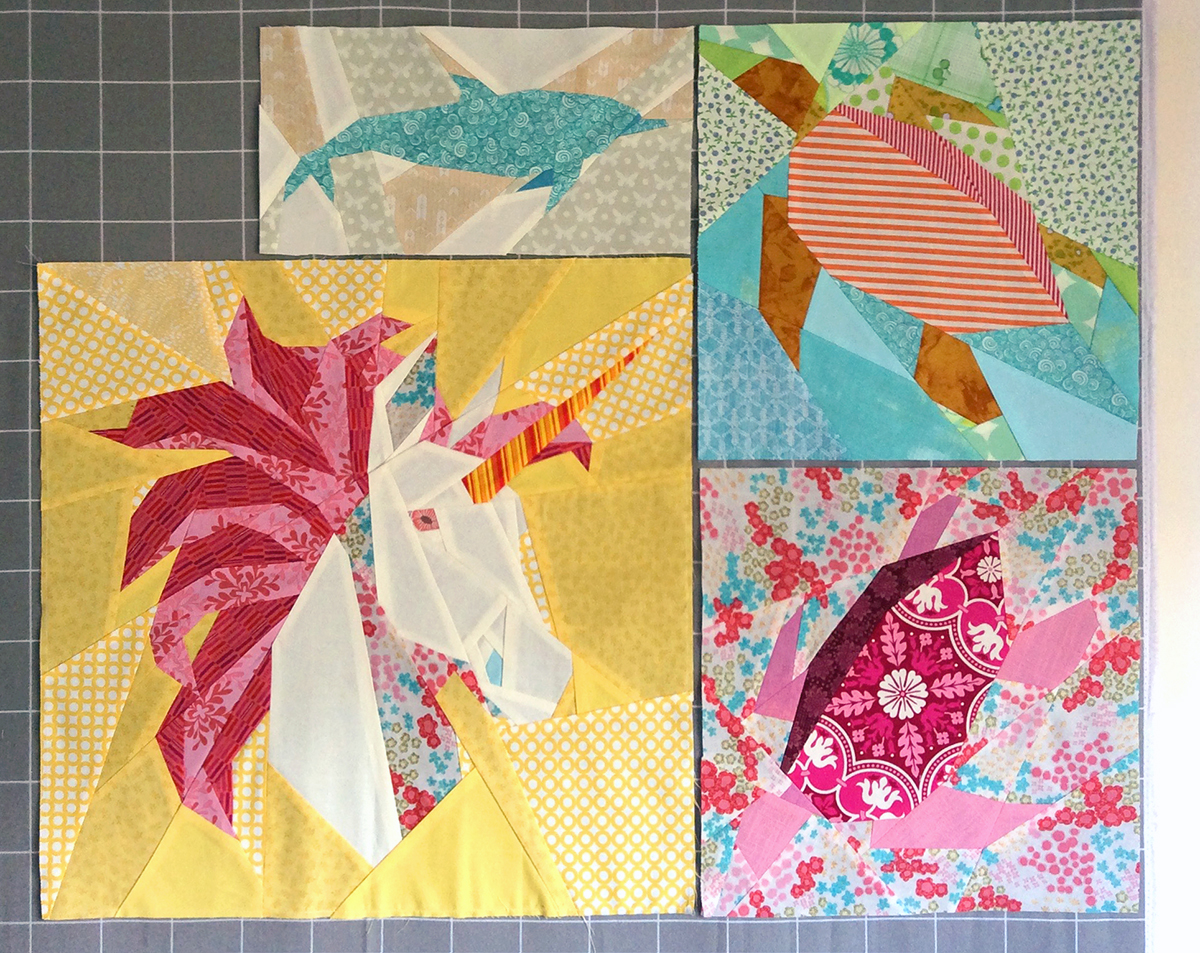 The colouring on the pattern is written for a two colour mane as shown above, however I will be posting tips for making a rainbow mane sometime in the next week.  I will also be hosting a giveaway!  Be sure to follow on Bloglovin' or with your feed reader of choice to get in on that sweet action.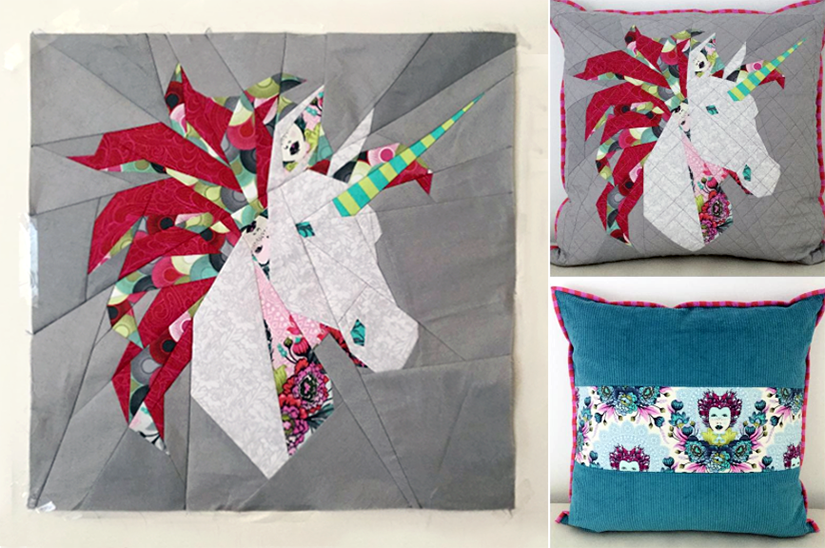 My pattern tester, Liz, sewed her unicorn in lovely Tula Pink prints, then quilted in a grid design before making it into a beautiful cushion cover!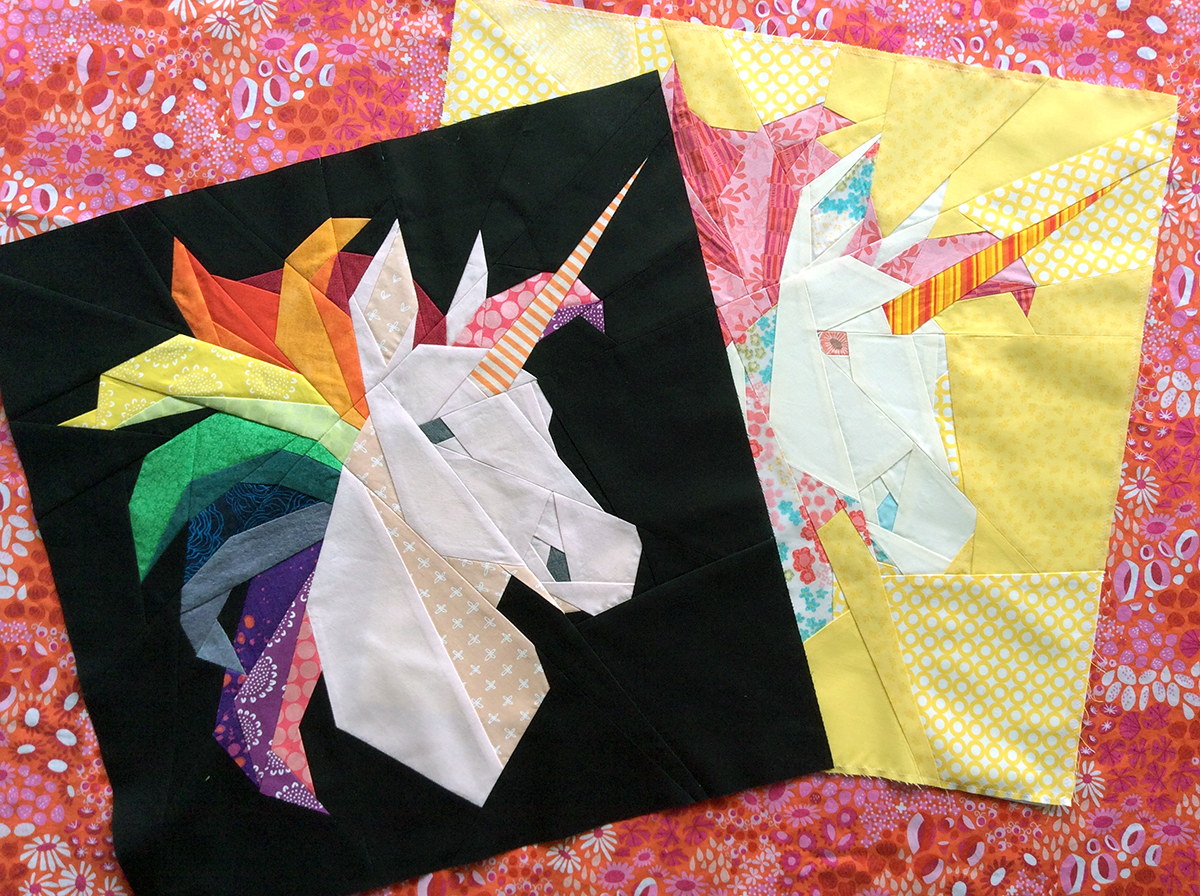 I feel like I had more to say here, but I'm pretty worn out from getting this pattern ready for all you eager unicorn connoisseurs.  If you have any questions, ask away in the comments.  Don't forget to check back for the giveaway!
Pattern Stats
Title:  Unicorn
Type:  Foundation paper piecing
Size:  18″ finished
Buy it now!