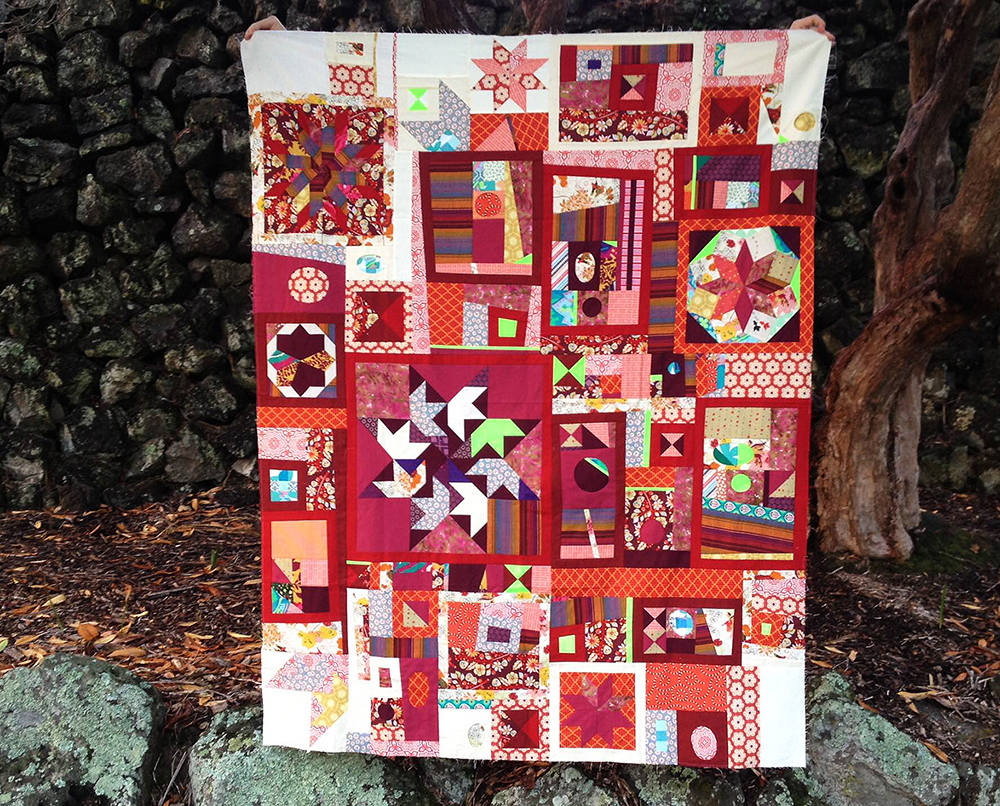 The past couple weeks I've been working diligently on my entry for the 2015 Pantone Quilt Challenge.  If you haven't heard about it, the idea is to make a quilt using Pantone's color of the year.  This year's color is "marsala" which I was originally calling "masala" and was confused because it's not very curry-colored…  It is quite a different color from the previous jewel-toned colors of the year, radiant orchid, emerald, and tangerine, so it had a bit of a mixed reception.
At some point I decided I was up to the challenge of making a quilt in marsala but I found I didn't really have any appropriately colored fabrics.  I was really feeling ready to work on it right then though, so I attempted to make a quilt that would read as marsala without a lot of actual marsala (I also ordered some more fabric online to add in later on).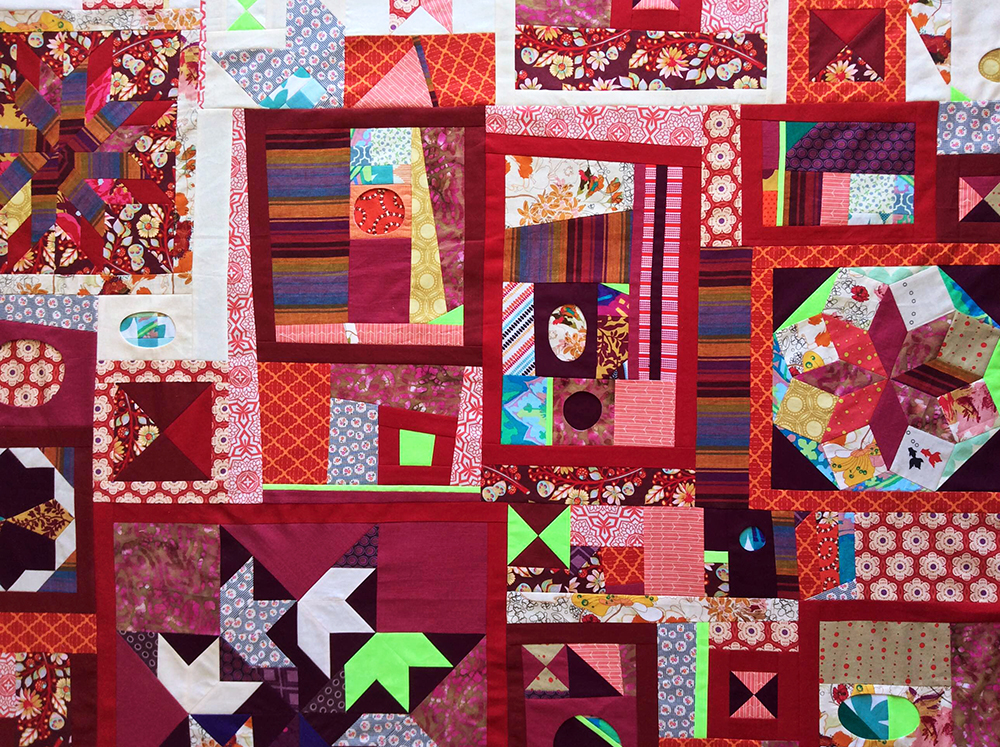 After doing lots of planned cutting and piecing with my Modern Building Blocks, I felt like doing some impulsive improv style sewing, so I started out chain piecing lots of little scraps with some of the larger pieces of fabric I had dubbed "marsala-ish," such as that Kaffe Fassett shot cotton stripe, Kathy Hall's textured solid in rhubarb, and what I like to think of as the most delightfully hideous batik ever.  I've also been hoarding some of the Riley Blake neons and I realized the green goes pretty well with marsala.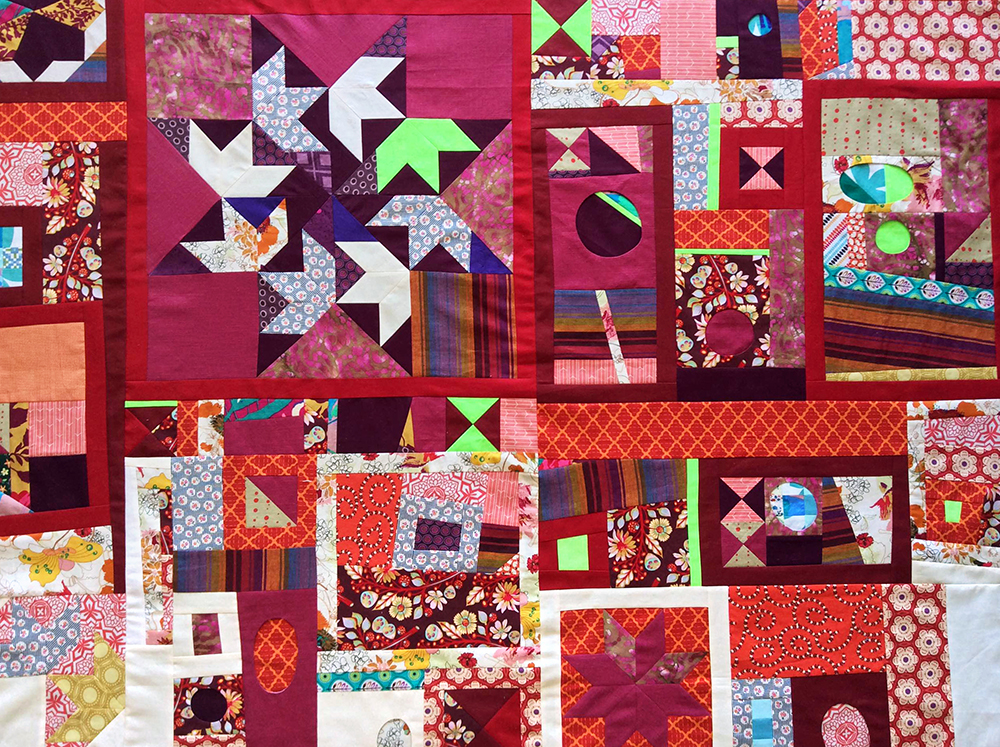 I started adding in some touches of the neon green and more structured pieced stars from the Mary Knapp book I've mentioned previously and Carol Doak's 50 Fabulous Paper Pieced Stars which I checked out from the Auckland Quilt Guild library.  As I was constructing the circling swallows star, this quilt got its name, "Green Swallow Sommelier."  The finished top is 54 x 70 inches.
As much as I would like to get this quilted by the April 24th deadline, I don't think it's very likely at my usual quilting pace and given everything else I'm working on, so I will probably end up entering the "Just the Top" category.  There is, however, time for you to make something marsala to enter before the deadline!  You can find more info over at On the Windy Side.
I'll be linking up to Freshly Pieced a little later on.