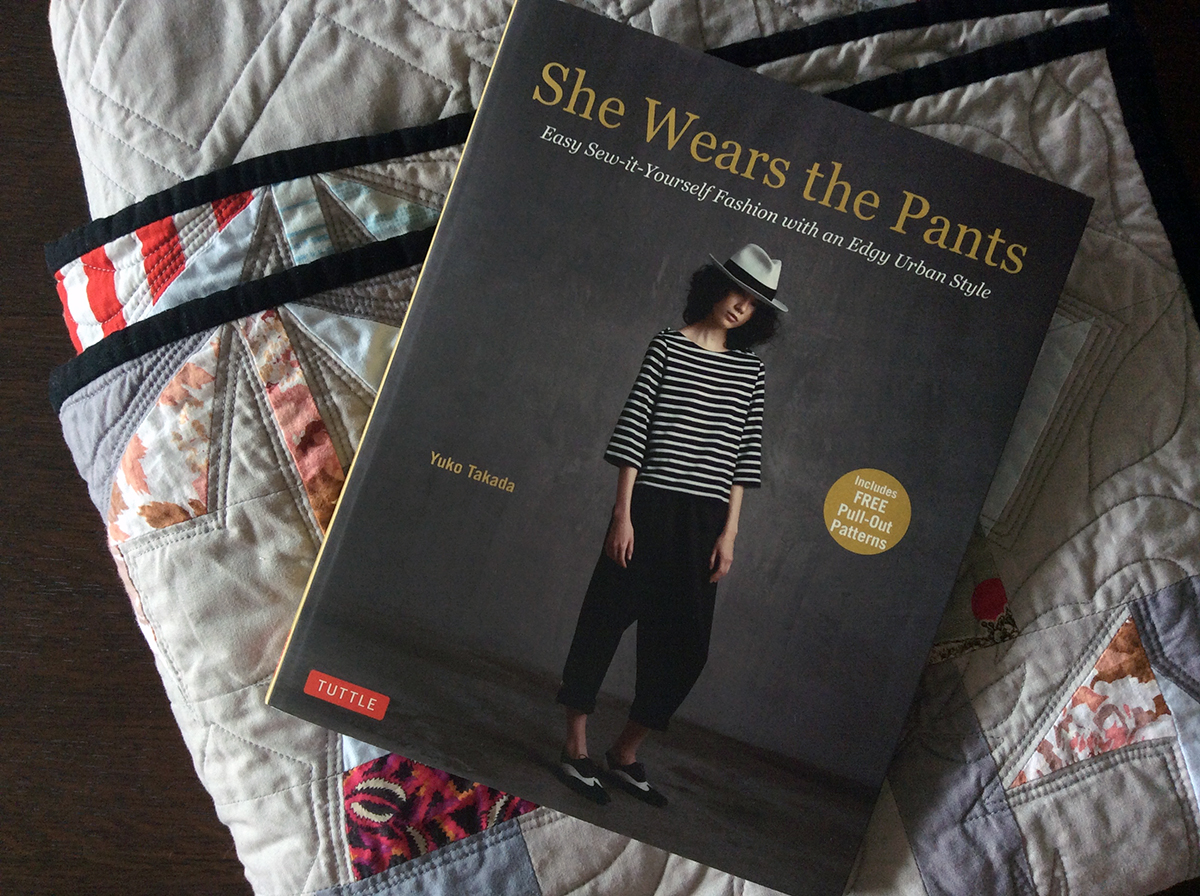 A few months ago (I think it was … May… ?), I won a copy of She Wears the Pants by Yuko Takada from a giveaway over on Measure Twice Cut Once.  Thanks again Susan!  I don't wear pants often, but there are actually only two "pants" patterns out of the 17 patterns in the book.  Or three if you count culottes as pants, I don't.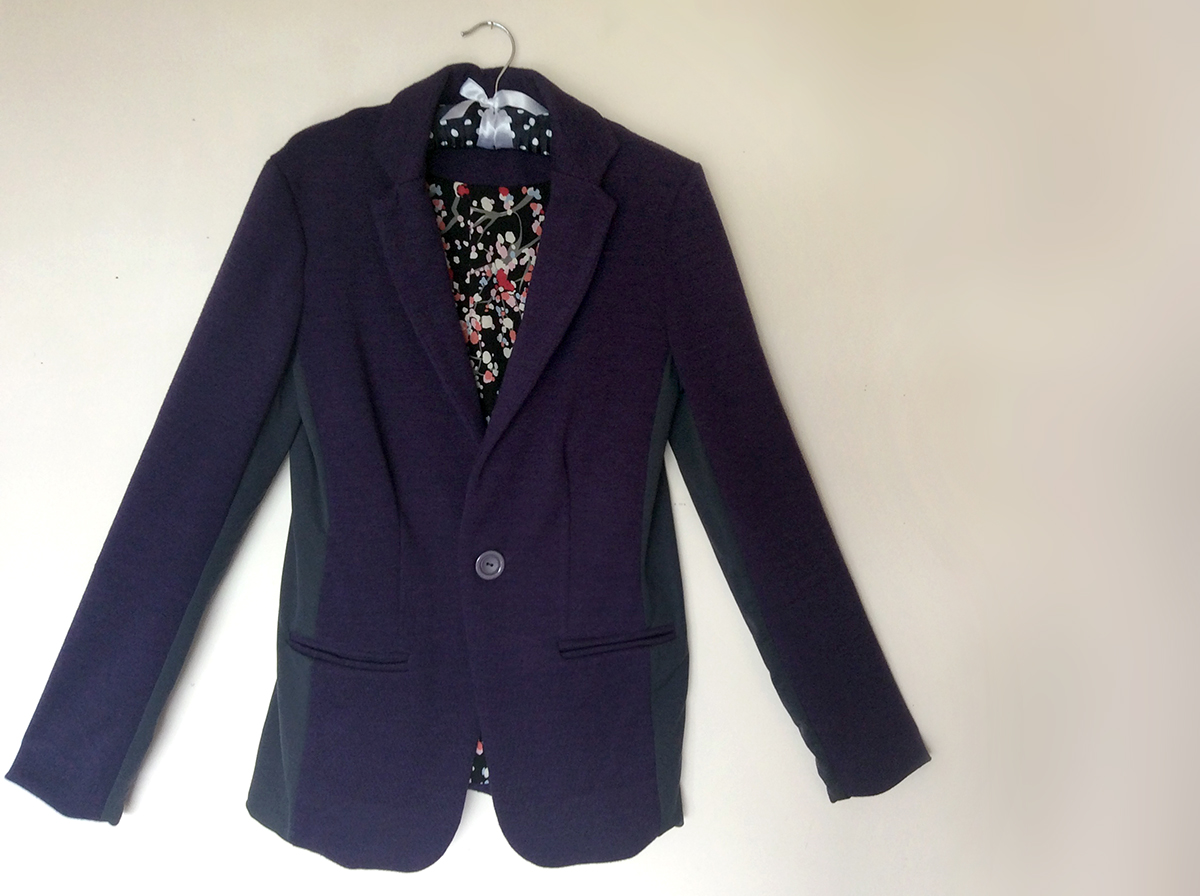 So far I've made two of the patterns from the book, the first of which was No. 07, the Fleece Jacket.  I don't know a whole lot about fabric, so I'm not 100% sure what she means by fleece, but I did know I didn't want a polar fleece jacket.  I went with this purple merino knit which I would describe as thick interlock because it doesn't roll up on the edges and is the same on both sides.  I had started to make something else with it that wasn't working out, so I took that apart but still didn't have quite enough for the jacket, so I decided to add contrasting grey panels to the under arm sections.  The two piece sleeve facilitated this well.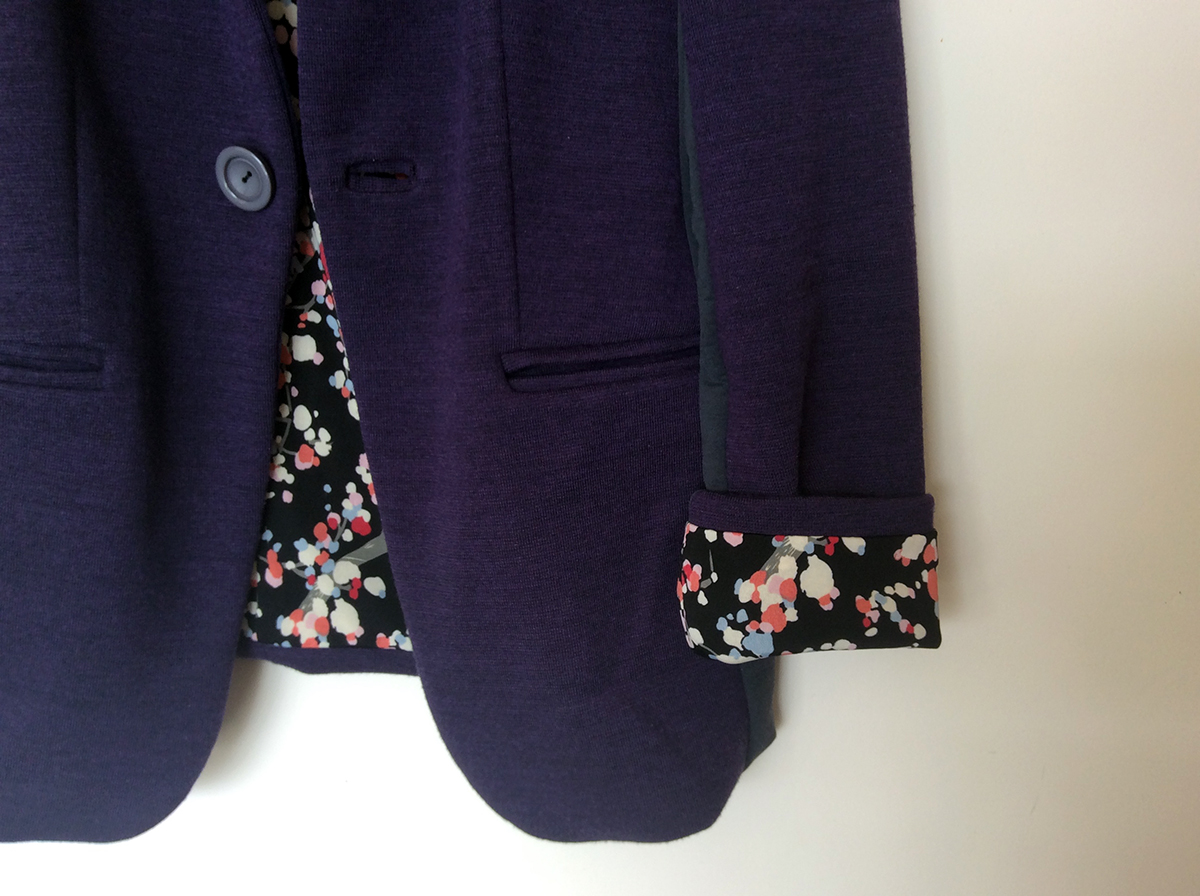 There were a lot of firsts on this project (as well as my lack of experience sewing knits), including first bound buttonhole, first use of knit lining fabric, and first jacket with a lining, but I am very happy with it overall.  It is very cozy but still looks put together when worn over a dress.  I'm looking for a better button though.  The one on there now is ok, but I think it could be a lot better.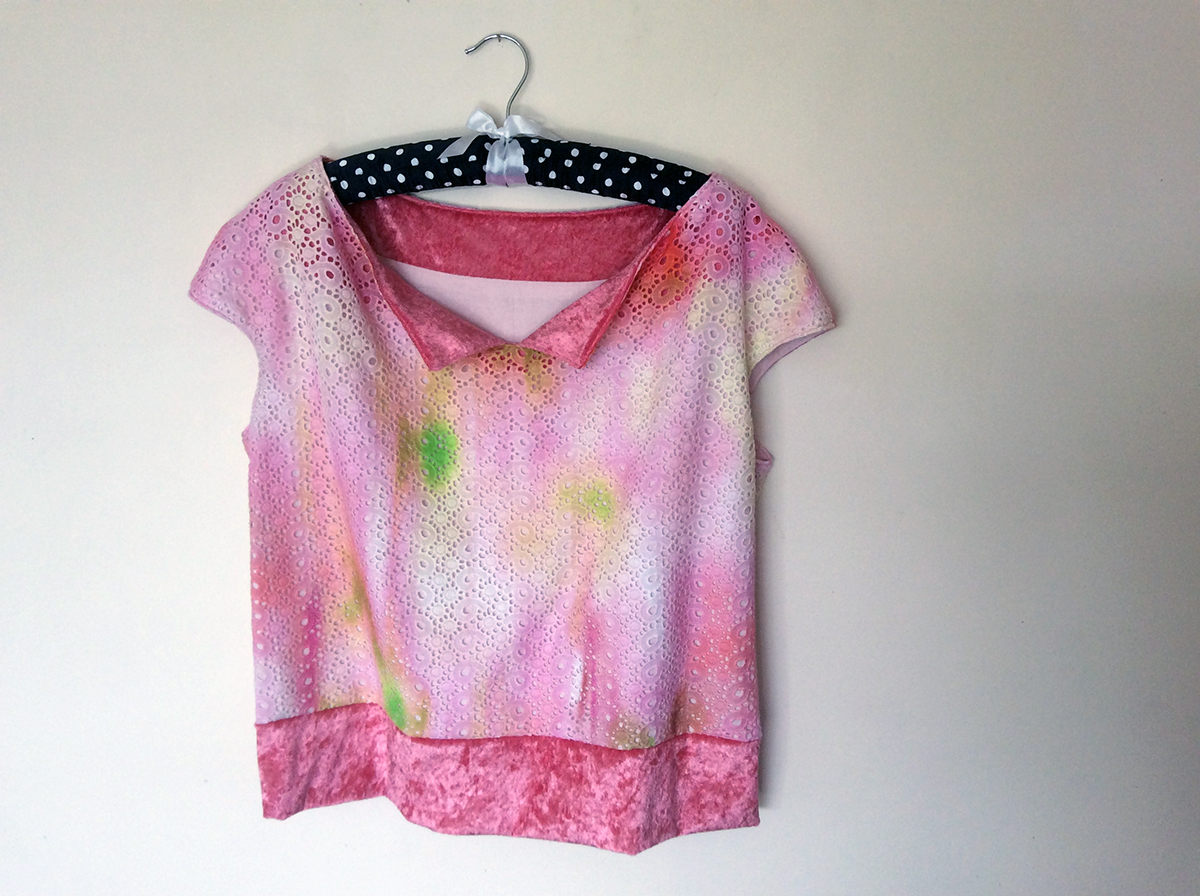 Next I made No. 05, the Velour Blouse.  I didn't think I'd ever wear anything with velour on it, but this top is way cute.  I realise now that the eyelet and lining were both supposed to be knit for this pattern also, but because of the boxy shape it doesn't actually make any difference if the fabrics are woven instead.  I have no problems putting this on.
I picked up the eyelet fabric at Mood when we were in NYC in June and it is super cool.  I got the last bit off the bolt so there was not enough to make much, but I was able to squeeze this pattern out of it.  I cut this in the size M even though I'm more of an L on the size chart because the jacket is a smidge big in the shoulders and the shoulders are really the only place the blouse needs to fit well.  It turned out perfect!
In retrospect I should've picked a lining that matched the velour a little better because you can see the seam where the facing and lining are joined on the outside through the holes in the eyelet, but I doesn't bother me that much.  As soon as it gets warmer I know this will be a springtime staple!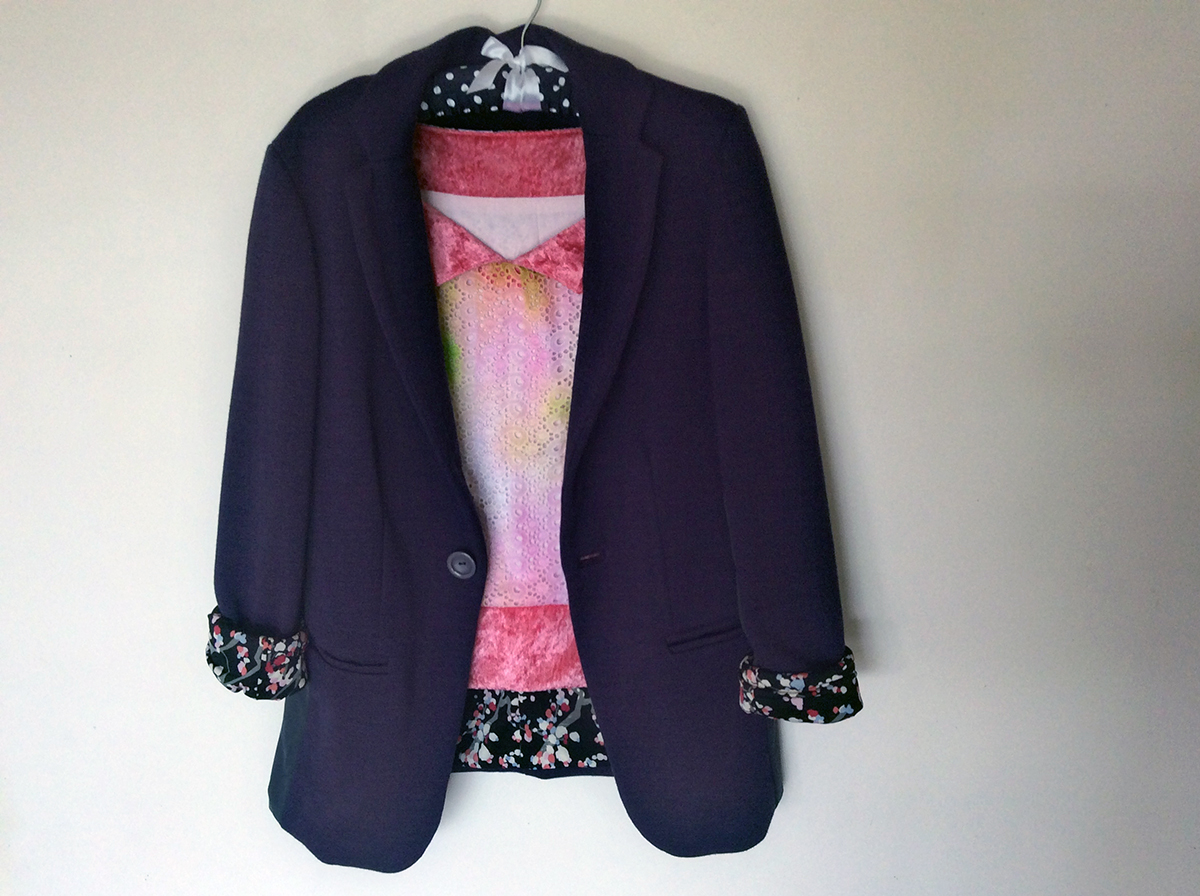 I would not wear these garments together because they don't match at all, but here they are for giggles!  If I make the culottes I could have a whole mismatched She Wears the Pants outfit… (though I have a vintage culottes pattern I want to try first)  There are a couple other patterns from this book I want to try (draped mini dress? YES), and I think it would be worth buying if I hadn't won it first.  I did notice a few mistakes in the labelling of the pattern pieces both on the pattern sheet and on the diagrams accompanying the instructions, but it is relatively obvious something is wrong and easy enough to figure out after realising this.