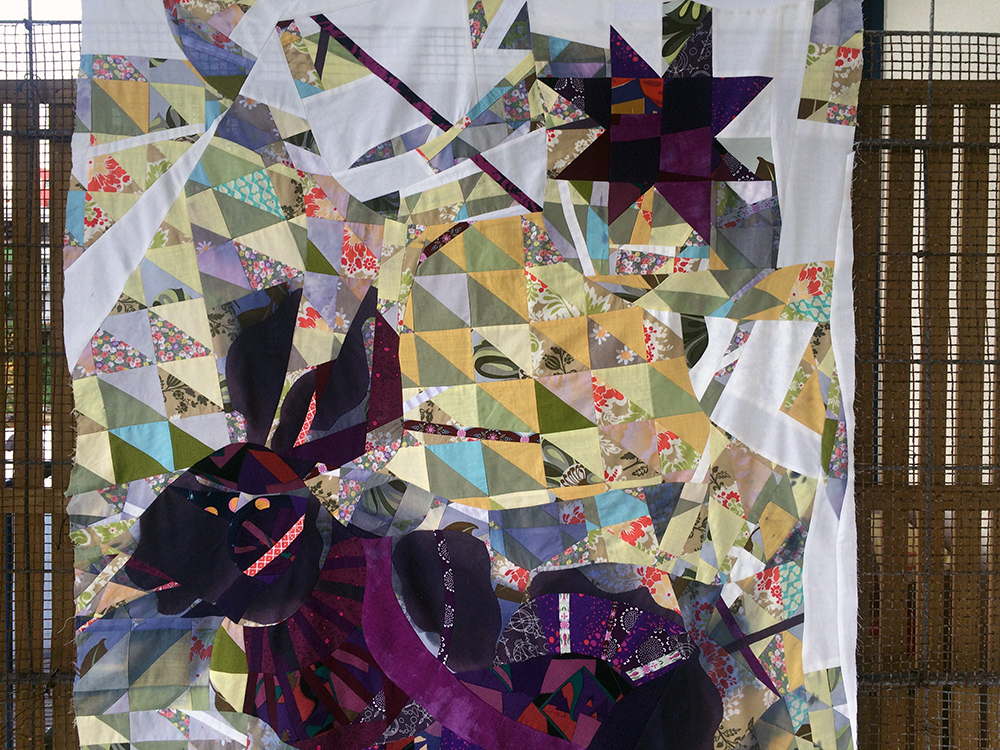 This is a quilt about discovering where you fit into a situation, breaking the pattern, and finding solutions.  This top has slowly evolved from something orderly and (over) planned to a chaotic desperate scrambling to make it work.  I feel it works.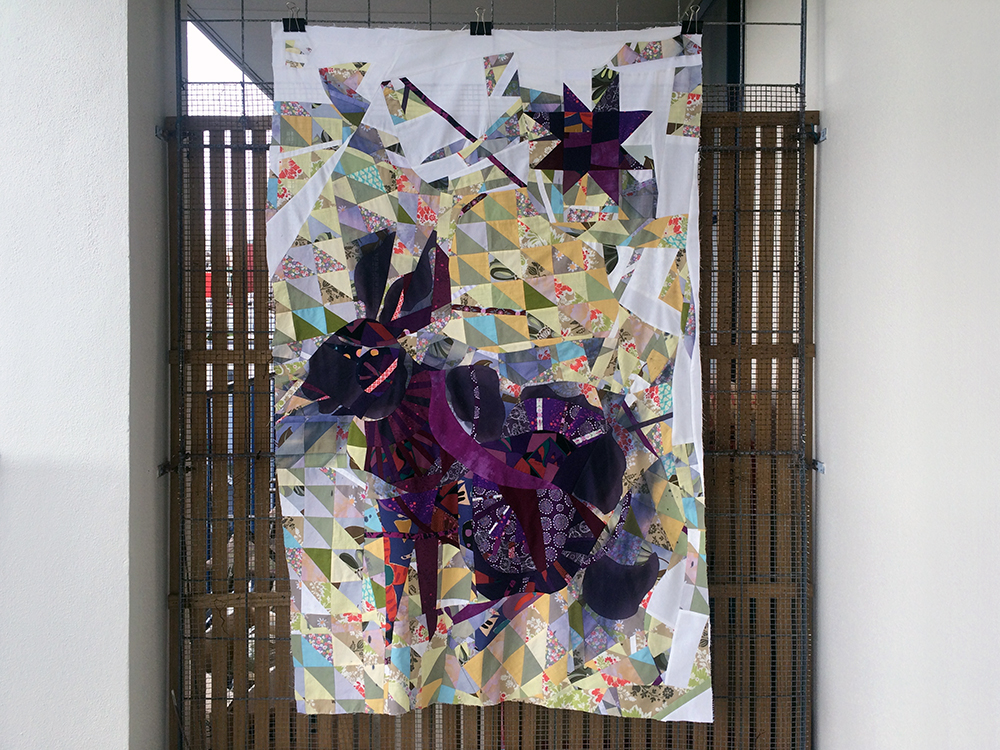 I'm hesitant to say I like white solid fabric, but it has a certain appeal lately.  Though perhaps not in an expected way.  The infringement of this "negative space" forms a rigid outline between stark whiteness and the natural desire of quilting to be bursting with patterns and textures.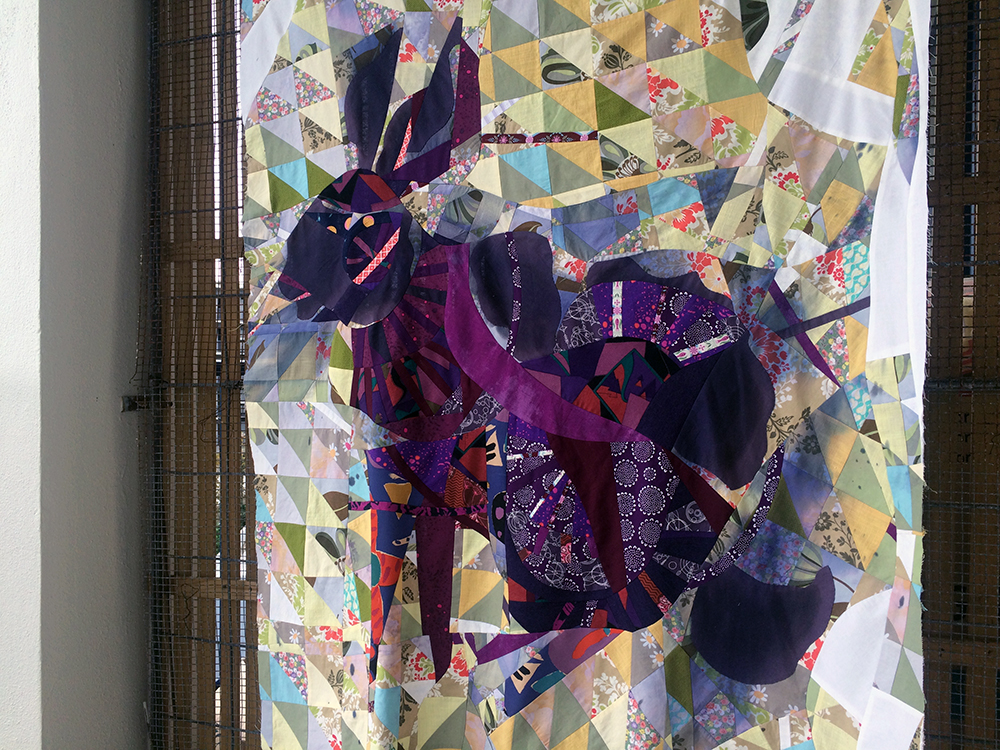 Now that it is hanging, I see a warbled bit which requires my attention, but I'm hoping to get started with quilting this one soon.