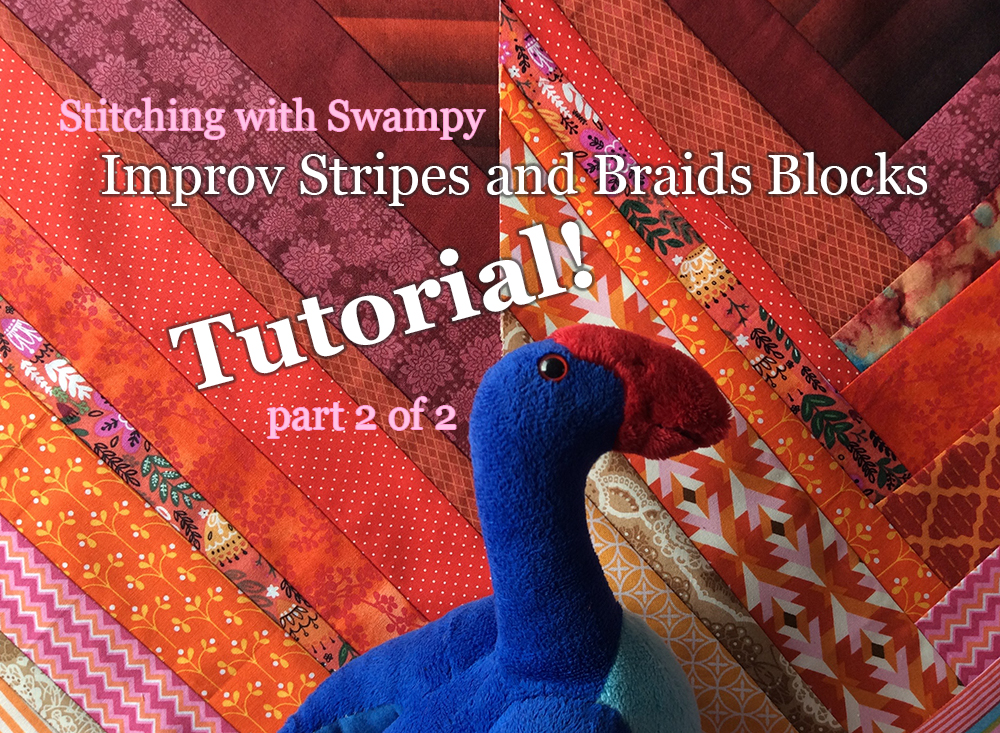 Welcome back to Part 2 of the Improv Stripes and Braids tutorial series. We've already completed our Improv Stripe block, so let's get right into the Improv Braid block. Left over from last time, you will need the following:
3 sheets of copy paper/lightweight paper large enough to be cut into two 12 1/2″ squares OR freezer paper
Pencil
Paper cutting scissors
Ruler
Water soluble glue stick (if using copy paper)
Fabric
Thread
5″ half square triangle left over from Part 1.
In Part 1, we used the copy paper and the foundation paper piecing technique to sew the Improv Stripe block, but for this tutorial we'll be using freezer paper to mix things up. If you're using regular paper, assemble your template as in Part 1 and skip on to step 2. Then be sure to subsequently sew through the paper as normal rather than sewing next to the fold. (more…)