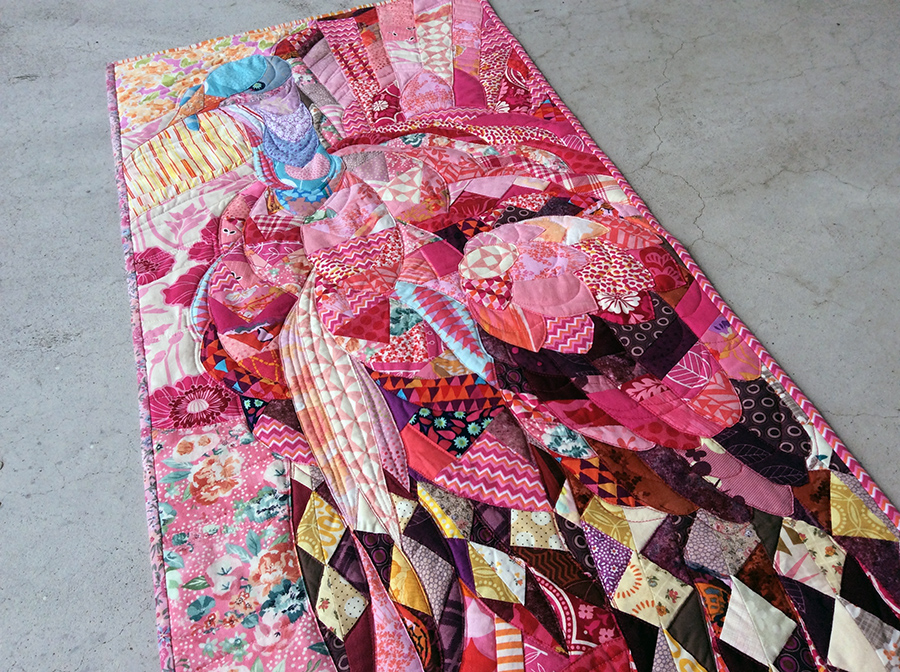 I have a ridiculous backlog of quilts to photograph this point…. I took some quilts along on holiday thinking I would get a chance to take some photos then, but it was blindingly sunny the entire time.  Home again and there was a finally a bit of cloud cover today so I made a small dent in my to do list.  The images for this quilt are kinda long.  It's a long quilt.  Sorry if they are hard to look at on smaller monitors.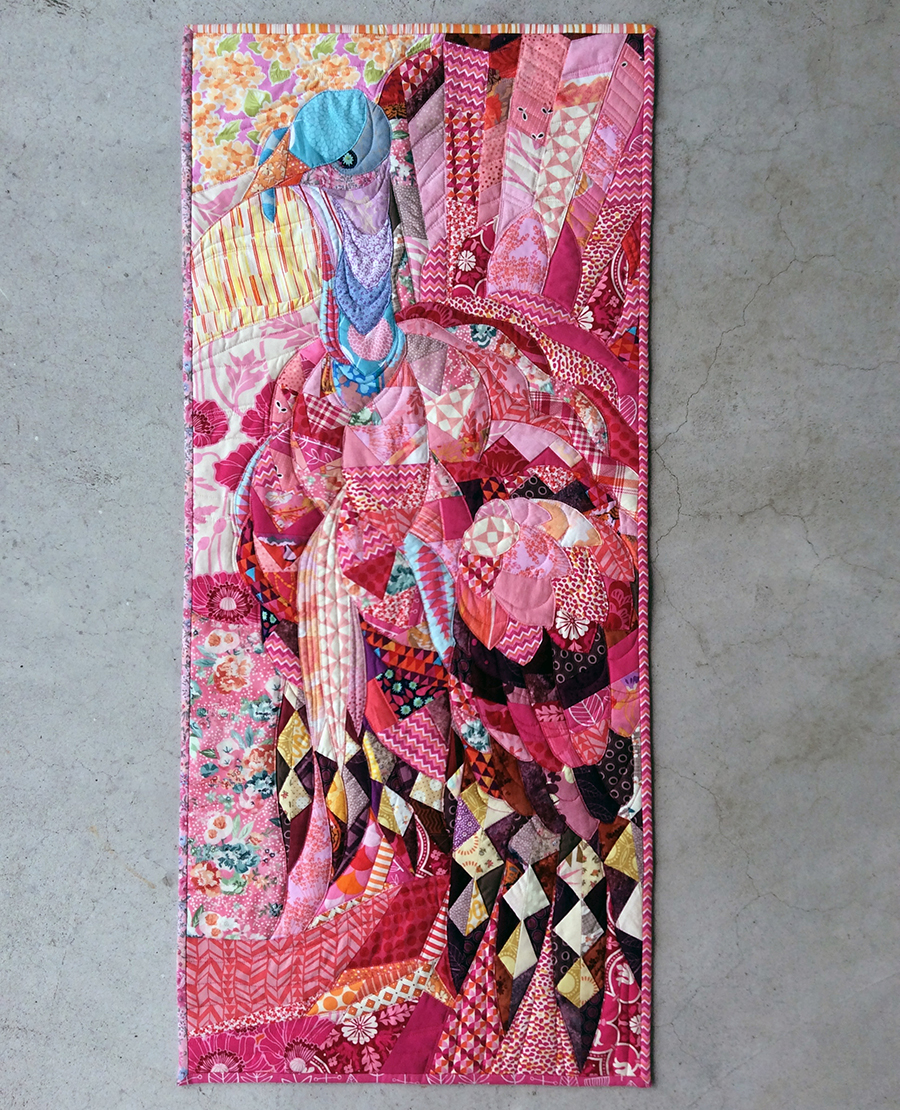 I was looking back to link to previous posts about this one, but I couldn't find any.  I guess I have only been posting about it on Instagram…  It's a wall hanging I suppose, which is not my favourite thing as usefulness goes, but I wanted to try out a new technique and it was limited by the width of the freezer paper, so 18 inches.  I am somewhat satisfied with the result, and it was nice to try something new, but I don't think I'll be making another like this again.  At least not using only this method.  It took much longer than anticipated (don't they all).
Quilt Stats
Title: Seasonal Stereotype (Pink Turkey No. 2)
Dimensions: 18″ x 40″
Pattern: Original design
Completed: September 2015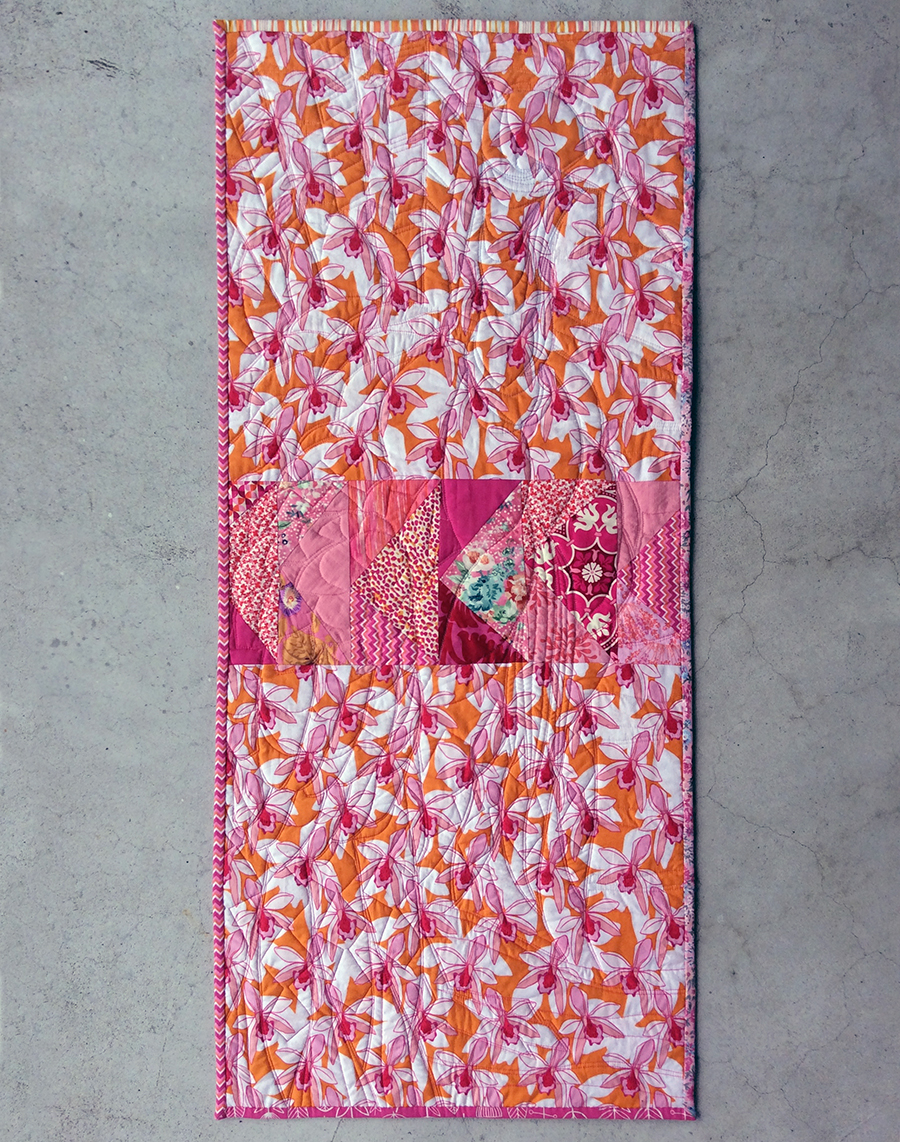 First photo of a quilt back from me?  Maybe.  I wanted to use this pink and orange orchid fabric, but it was not quite long enough to have the orchids facing the correct direction, so I whipped up some flying geese for the break.  It still needs a label.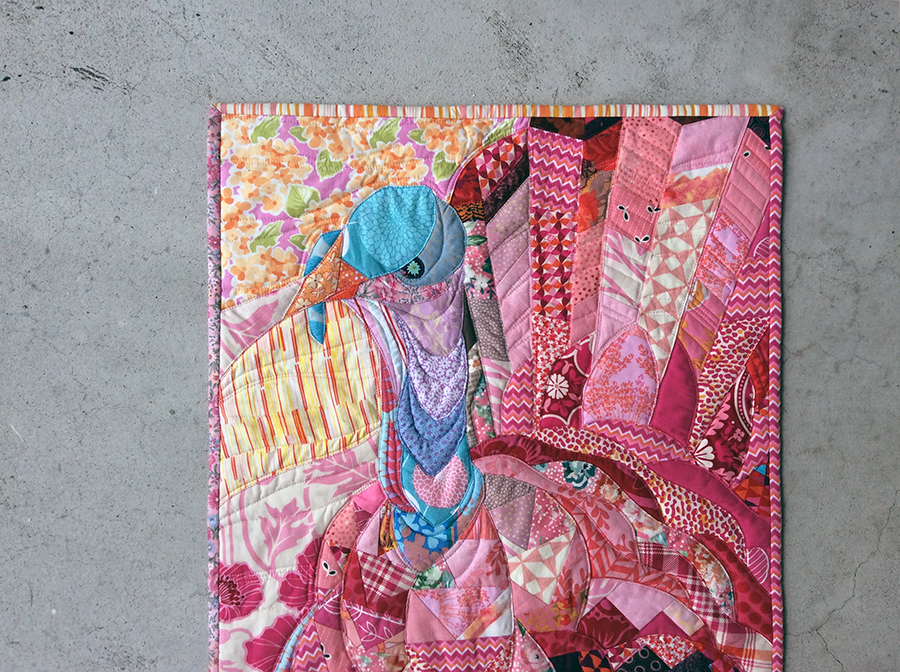 This picture was meant to be a detail but I guess it's not much closer up than the full shot.  I am not a photographer.