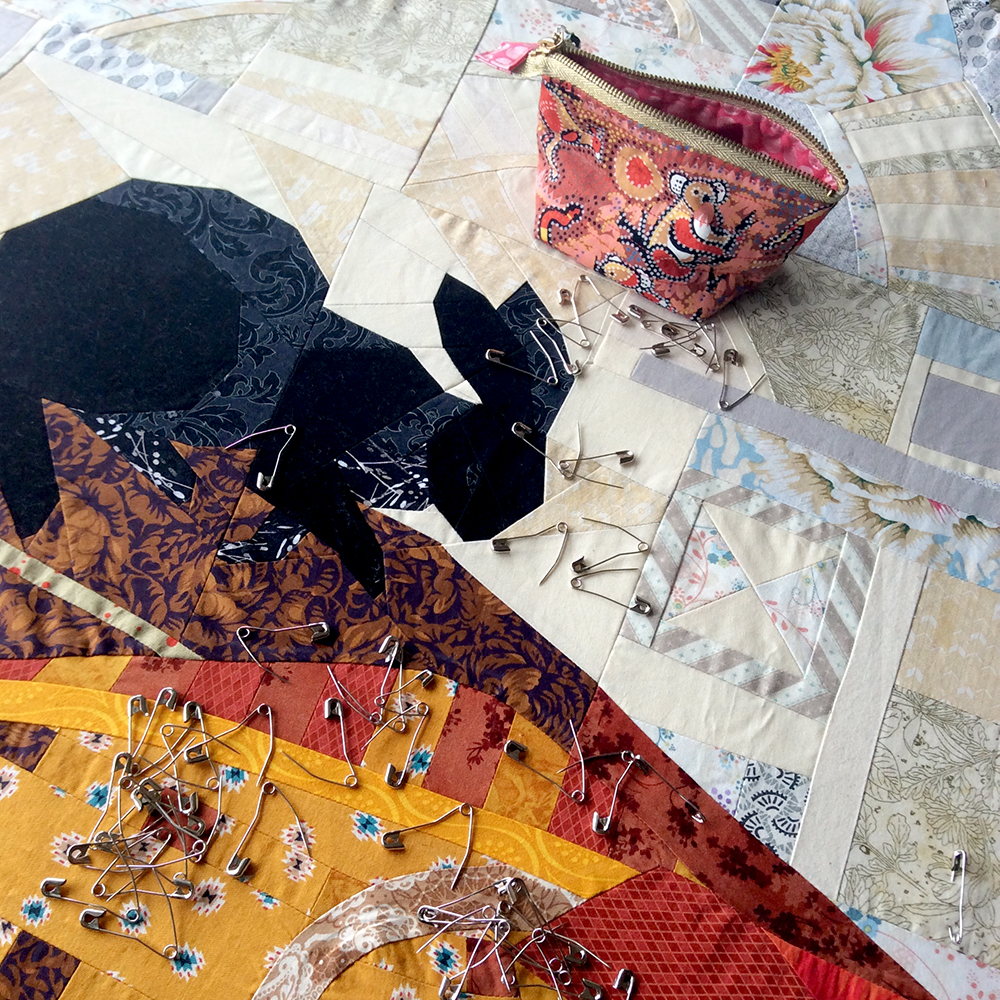 If you follow me on Instagram, you may have noticed I keep my computer on the same table as my sewing machine.  It's a large table, but sometimes the quilt I'm working on will type on the keyboard while I'm quilting it.  I thought it would be funny to let the quilt type the title to this post, but all I got was a bunch of spaces.  I guess "rabbit nest quilt" has writer's block.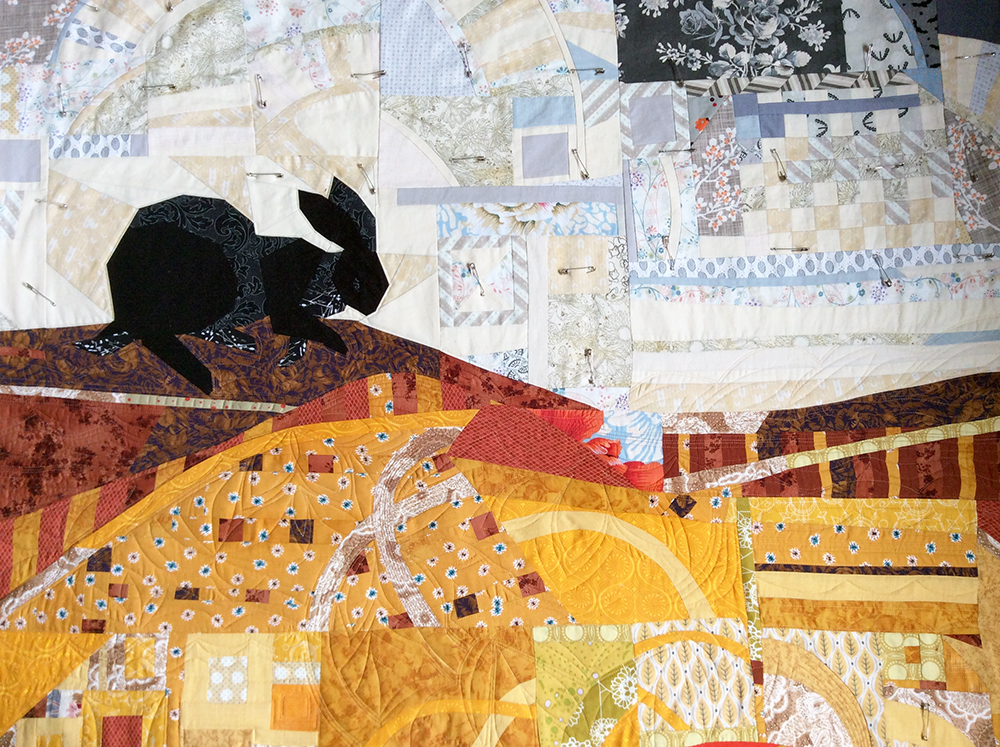 Anyway, I'm steadily plodding along with the quilting on this one.  To accent the improvisational nature of the piecing, I'm mostly improvising the quilting as well.  I have very basic plan of the motifs I want to incorporate and how I want certain areas to flow, but everything else is filler made up on the spot.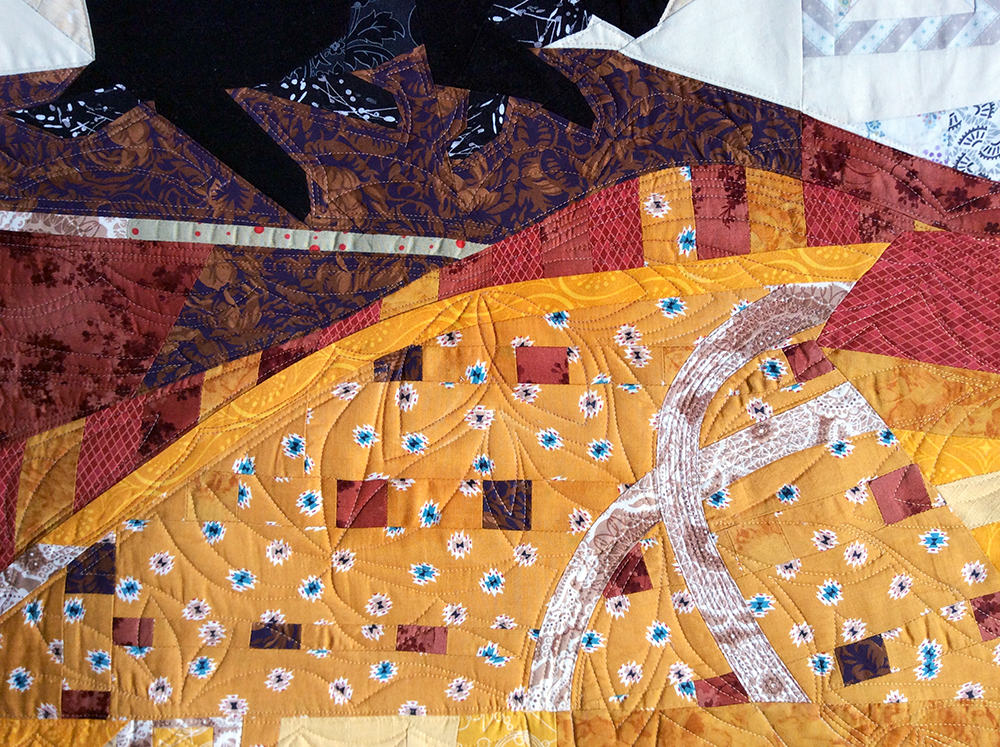 I'm using two different threads so far, Aurifil 5001 (a very neutral yellow) for the lighter underground areas, and Wonderfil TU35 (variegated rust red to grey) for the reds and browns near the horizon. Laurina suggested the Wonderfil when we were at a quilt show, and let's just say, I wish I'd bought more!  Though both threads are 50wt, the Wonderfil visibly looks thicker, which seems to lend to it being more forgiving when quilting, but I would not use it for piecing. Also my sewing machine is ominously quiet when sewing with it.  I can listen to podcasts while quilting now, which is pretty cool.  I might try Aurifil in a 40 or 30wt in the future for experimentation purposes, though right now I'm productively working with what I have…
I am hesitant to say I am a third the way through the quilting, but I am definitely a quarter of the way through.  There will be some serious trimming afterwards to work out the rounded corners of this design, but I'm confident it will be well worth it.
As always, linking up with Freshly Pieced later on!